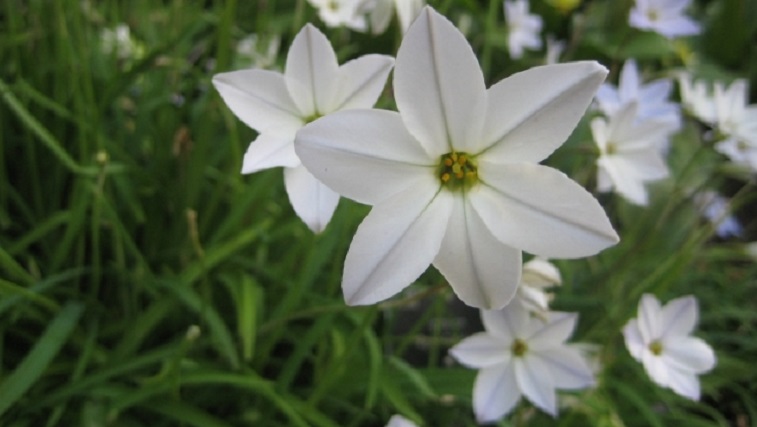 The Global Strategy for Plant Conservation
The Global Strategy for Plant Conservation - A Plan to Save the World's Plant Species - grew out of the Convention on Biological Diversity and is being fed into government policy around the world.
The GSPC highlights the importance of plants and the ecosystem services they provide for all life on earth, and aims to ensure their conservation
The vision of the GSPC is:
"Without plants, there is no life. The functioning of the planet, and our survival, depends on plants. The Strategy seeks to halt the continuing loss of plant diversity."
The mission of the GSPC is:
"The Global Strategy for Plant Conservation is a catalyst for working together at al levels - local, national, regional and global - to understand, conserve and use sustainably the world's immense wealth of plant diversity whilst promoting awareness and building the necesary capcities for its implementation."
The GSPC has 5 main objectives:
Plant diversity is well understood, documented and recognized

Plant diversity is urgently and effectively conserved

Plant diversity is used in a sustainable and equitable manner

Education and awareness about plant diversity, its role in sustainable livelihoods and importance to all life on Earth is promoted

The capacities and public engagement necessary to implement the strategy have been developed.
The GSPC includes of 16 targets for conservation to be achieved by 2020.
A mid-term review of progress towards the targets was carried out in 2014. Find out more here.
GSPC Resources
More information about the GSPC is available on the GSPC toolkit webite: http://www.plants2020.net/
GSPC flyer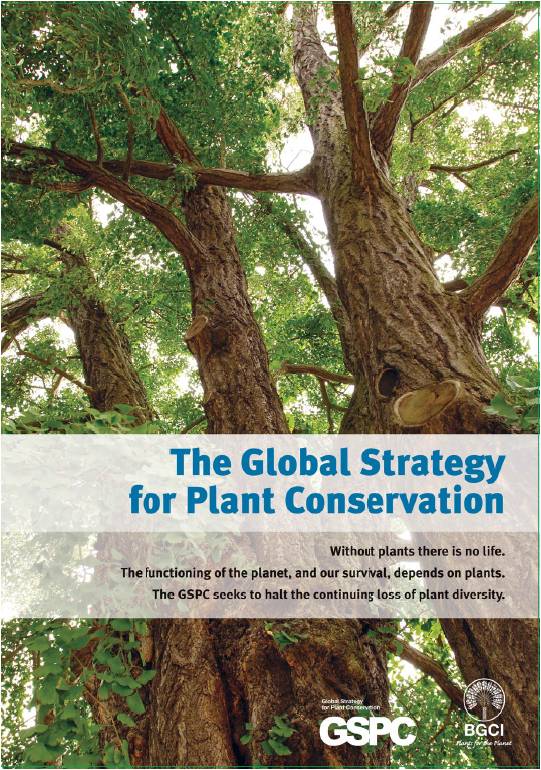 Download a flyer on the GSPC here
GSPC brochure
BGCI has published a brochure on the GSPC, which includes the full text of the CBD Decision on the GSPC, the vision, mission and ratonale of the strategy, the objectives and targets and the technical rationales for each target. This brochure is available in English, French and Spanish.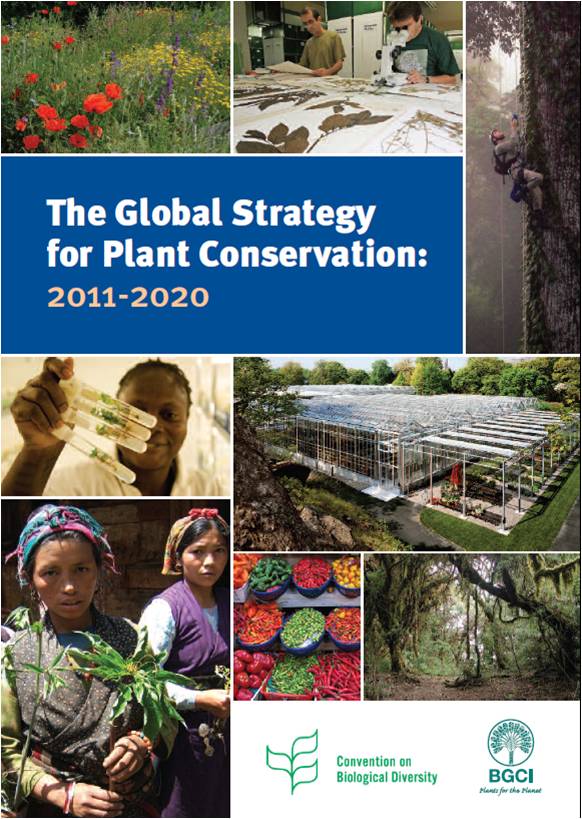 This text of the Decision is also available in Arabic, Chinese and Russian on the CBD website (Decision X/17): http://www.cbd.int/decisions/cop/?m=cop-10
The Guide to the GSPC
BGCI has also produced a 'Guide' to the GSPC which is available in English, French, Spanish and Chinese.