BGCI ABS Learning Tool Espanol
Módulo 1: Introducción al Convenio sobre la Diversidad Biológica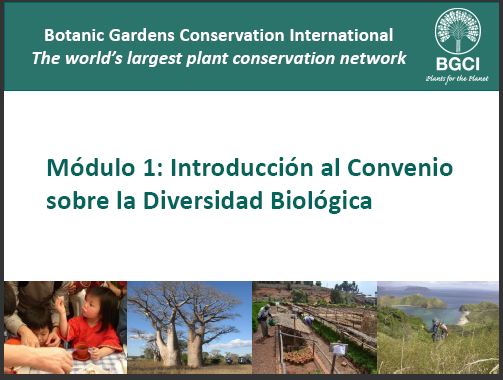 Resources and References Module 1

Módulo 1 Presentación de PowerPoint
Módulo 2: El desarrollo de un régimen internacional de acceso a los recursos genéticos y participación en los beneficios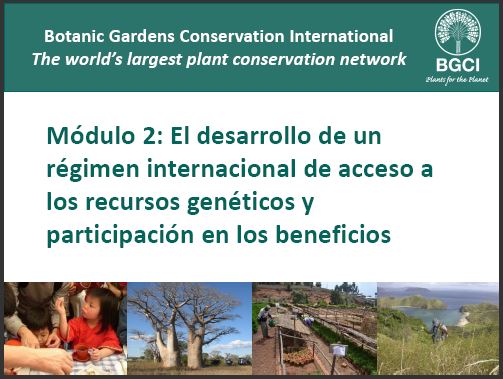 Resources and References Module 2
Módulo 2 Presentación de PowerPoint
Módulo 3: Los artículos más importantes del Protocolo de Nagoya sobre acceso a los recursos genéticos y participación en los beneficios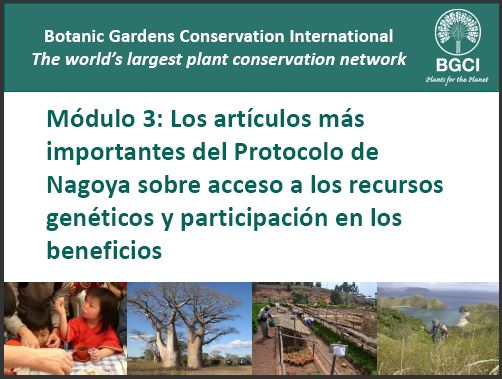 Resources and References Module 3
Módulo 3 Presentación de PowerPoint
Módulo 4A: Aplicación práctica para los jardines botánicos - adquisición, uso y transferencia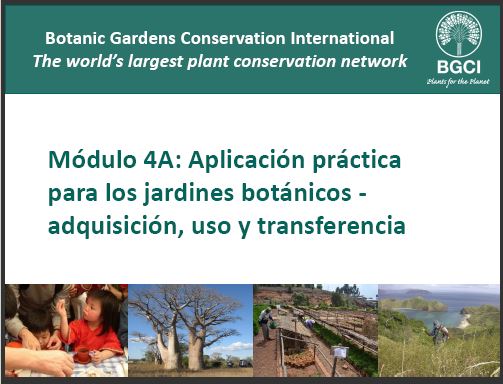 Resources and References Module 4A
Módulo 4 Presentación de PowerPoint
Módulo 4B: Aplicación práctica para los jardines botánicos - participación en los beneficios y comercialización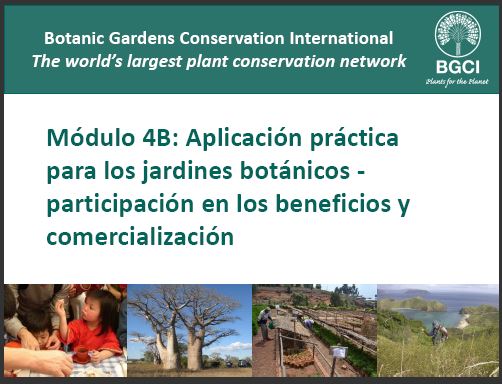 Resources and References Module 4B
Módulo 4B Presentación de PowerPoint
Módulo 5: Elaborar una lista de control/un paquete de herramientas para tu jardín botánico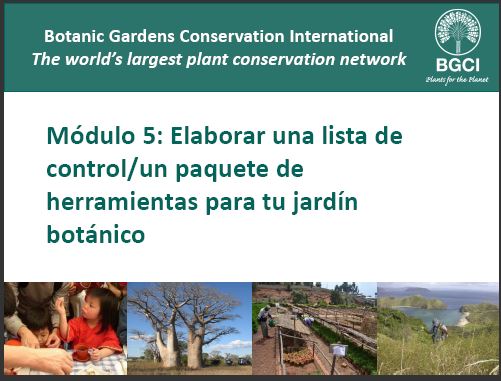 Resources and References Modules 5
Módulo 5 Presentación de PowerPoint
Módulo 6: Elaboración de contratos y acuerdos modelo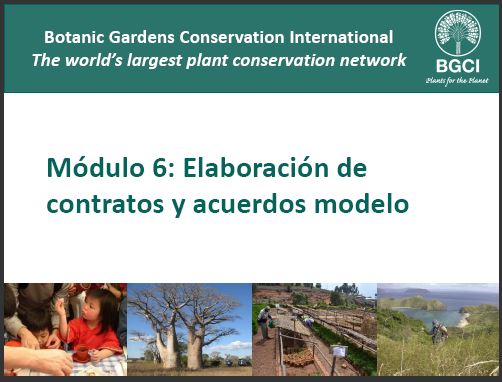 Resources and References Modules 6
Módulo 6 Presentación de PowerPoint
Feedback
Please let us know how useful these modules have been to you by providing feedback here.
Acknowledgements
These modules were writen by China Williams and Natasha Ali (RBG Kew) and Kate Davis (BGCI's ABS Advisor).
BGCI is grateful for the support of the Convention on Biological Diversity and The Japan Biodiversity Fund which allowed the development of these learning modules.
| | | |
| --- | --- | --- |
| | | |