Plant Conservation Day > Celebration Stories in Europe
Celebration Stories in Europe
The Netherlands
Rotterdam Zoo celebrates Plant Conservation Day by showing visitors how animals rely on plants.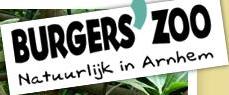 Burgers' Zoo has planned a whole Plant Conservation Weekend. Volunteers have created an elaborate information stand focusing on plants as the broad basis of the ecological pyramid, useful products from the rainforest and for human consumption. Lots of fruit species will be shown and can be tasted, all types of spicy odors can be sniffed, various types of wood and fibers will be shown and some volunteers will guide and inform visitors about the functions of rainforests.
---
Portugal
Jardim Botanico da Ajuda planned an activity day to celebrate Plant Conservation Day. The activities on offer included:
1) Workshops: People will be invited to participate in talks about the importance of botanic gardens in plant conservation, the importance of conservation of wild relatives, the importance of conservation of old cultivars (varieties), the alien species, rare plants and lost knowledge. 2) Guided tours themed around aspects of plant conservation as been offered to the schools. 3) Activities with families: The day will finish with plantations in the phyogeografic collection.
Download the activity information sheet here (in Portugese)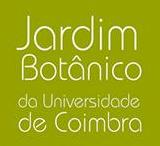 Jardim Botânico da Universidade de Coimbra planned a day of activites exploring themes of biodiversity, extinction, development, conservation and individual actions.

Lisbon Botanical Garden has planned a day of celebrations with a particular focus on Darwin, plant adapatations and conservation. They plan activities for all ages. Have a look here (in Portugese).
---
Sweden
Upssala University Garden has planned events for Plant Conservation Day, with the curator Magnus Liden telling of the garden's efforts to preserve biodiversity, and the past and present approaches to plant collecting.
---
United Kingdom

Colchester Zoo is celebrating Plant Conservation Day by having a week long event full of art and craft workshops for our younger school visitors and the general public.
Schools can book one of the following workshops - Crazy Collage: Students explore the textures of different plant materials to create their own piece of 'plant' artwork. Cress Heads: Students learn how plants grow and make their own 'cress heads' to watch seeds grow at home.

Blacksmith's Cottage Nursery will be opening their new wildflower meadow in support of Plant Conservation Day, for visitors to walk around and learn more about our native plant species and how they help support our wildlife

Bristol Zoo Gardens is joining botanic gardens and zoos across the globe this month to celebrate the wonderful world of plants. On Sunday, May 18 the Zoo will highlight the importance of plants to people and the planet through its Plant Conservation Day. The Zoo will be hosting a variety of themed events; from gardens walks and talks and an exhibit on really useful plants, to talks on the medicinal value of plants, and a rare orchid display by Chelsea gold medal winners, Writhlington School near Radstock.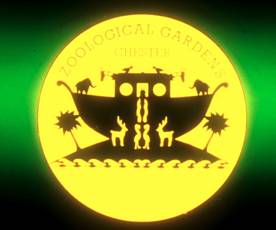 Chester Zoo has celebrated Plant Conservation Day for many years now. A number of activities and displays take place around the Zoo, and members of the Horticulture and Botany staff are on hand to talk to visitors about the important work the Zoo is undertaking on plant conservation. This has included:

1) A display telling visitors about it's native plant species conservation projects will be set up at the Native Species hut. A native plant identification quiz will test the visitor's knowledge of our native flora. 2) A display and slide show in the Islands in Danger house will highlight the work the Zoo is involved with in Mauritius to protect the Critically Endangered plants on the islands. 3) At the Wildlife Garden staff will explain how visitors can attract wildlife into their own garden. Visitors will be able to pot up a native plant to take home with them. Staff will also explain about building a compost heap and wormery and how to make bird boxes etc. 4) In the Zoo's greenhouses will be displays showing a range of the endangered orchid, cacti and carnivorous plant collections. 5) There will also be a group from the Bluebell Recovery Project with a display showing the plight of our native bluebell.

Chelsea Physic Garden planned a week of activities to celebrate Plant Conservation Day. Drawing on the amazing collections of medicinal plants, island endemics and British native flora, the garden raised awareness of plant conservation issues and threats to biodiversity. The activities on offer included:
1) Workshops: school children participated in a classroom session, tour of the Garden and a chance to sow their own British wildflower mix to take back to school or home. 2) Guided tours: The week commencing 18th May coincides with The Royal Horticultural Society's Chelsea Flower Show which is held close to the Garden. The Garden expects high visitor numbers and offered guided tours themed around aspects of plant conservation. 3) Self-led trail on rare plants and lost knowledge: an ethno-botanical trail will be available for visitors that focuses on plants at Chelsea Physic Garden that are important to people all over the world for cultural, medicinal and economic reasons. 4) Interpretive panels on plant conservation will be displayed on the importance of medicinal plants and their conservation and the importance of maintaining the biodiversity of island endemic flora and the threats to its survival.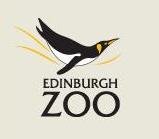 Edinburgh Zoo's gardening team hopes to raise awareness of the plight of plants and issues of sustainability. Find out what you can do to contribute to conservation from sowing wild flowers in waste ground to growing your own pesticide-free vegetables.

Paignton Zoo Whitley Wildlife Conservation Trust Reserves Warden Dave Ellacott led a Spring Walk around Primley local nature reserve. The guided walk marks Plant Conservation Day, an international day to celebrate the importance of plants. You can read more about Paignton Zoo's celebrations here.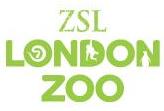 ZSL London Zoo has a team of horticultural specialists with lots of fascinating information about plants and their important relationship with animals. And they want to share it with you! Get your green fingers ready for Plant Conservation Day at ZSL London Zoo and learn more about the incredible influence plants have on our world and the animals that live in it.