Plant Conservation Day > Activities for kids and families
Activities for kids and families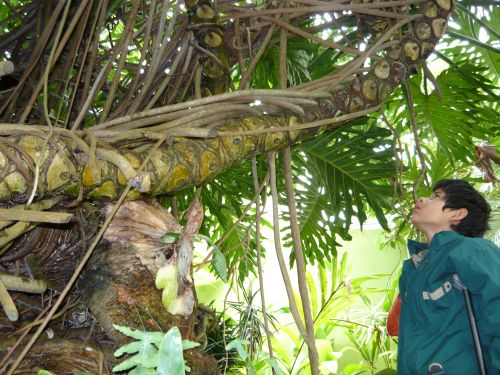 Plants provide limitless opportunities for education. Photo: Bogota Botanic Garden, Colombia
This May 18th, engage kids of all ages through art and science projects and hands-on learning activities. We've created and highlighted several activities below to engage the young or the young at heart on Plant Conservation Day.
Choose one of the activity options below to download a PDF sheet with full activity instructions:
Art activity - This activity allows children to design their own cactus and turn the plant into a superhero for conservation.
Science activity - This activity connects children and trees (best suited for ages 9 and up).
The pollination game - help children learn how plants are pollinated.
Composting activity - Get children to design and build their own compost heap!
'Alternative' colouring sheets - Encourage children to think creatively about solving problems
Deadly links - a fun game to learn about how pesticides enter the food chain
Plants for Life Discovery Cart - includes a series of activities that communicate the importance of plants and showcase endangered plant species.
Plants in Peril - engage students with this guide to exploring biodiversity and rare native plant conservation. (Courtesy Center for Plant Conservation)
Schools can create their own schoolyard habitat following this guide from the National Wildlife Federation