Safety Nets for Medicinal Plants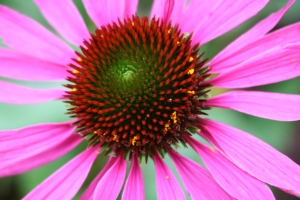 One of the specific aims of our 5 year plan (2007 – 2012) is to enhance the conservation of threatened medicinal and nutritious plants to address human well-being and livelihood issues as a contribution towards Targets 3 and 13 of the GSPC.

To this end, we have identified several successful models of medicinal plant conservation work undertaken by botanic gardens.
They include:

Working with communities to document and use indigenous knowledge
Educating on the value and uses of sustainably harvested medicinal plants
Collecting and developing gene pools of wild stock plants
Research to discover and investigate medicinal plant properties
Using collections to support local initiatives in primary healthcare, particularly in developing countries
Using collections to support screening programmes for pharmaceutical companies, in accordance with guidelines on access and benefit sharing, and to assay the value and safety of particular medicines
Improving the agronomy of cultivated medicinal plants
Cultivating medicinal plants, to tackle unsustainable harvest and improve ease of harvest
Practice of horticultural therapy, using plants and gardening to treat mental and physical disorders
Educating end consumers and supporting standard setting for medicinal plant production

We asked botanic gardens for their input on medicinal plant conservation and we had a fantastic response. BGCI would like to thank everyone who gave us their valuable input. You can read the results in "Plants for Life:Medicinal plant conservation and botanic gardens.(PDF 2.6MB)"

This information will help to define priorities for both in situ and ex situ conservation programmes and to facilitate best practice and priority activities for implementation. We are already using the findings to put together some exciting plans to conserve the most threatened medicinal plants around the world.


Plants for Life: Medicinal Plants Under Threat
BGCI has published the findings of a year-long investigation into the state of medicinal plants around the world.