Livelihoods
Wild plants and rural livelihoods
Wild plants offer a wealth of services and goods of essential livelihood value. Worldwide, over half a billion people who live in poverty depend on the availability of wild plant resources to sustain their daily subsistence needs. While the opportunities provided by wild plants and their products to alleviate poverty through income generation are tremendous, so are the many obstacles that challenge this potential.
BGCI, with funding provided by the UK Department for Environment, Food and Rural Affairs (Defra), has recently completed a pilot study on how wild plants can be used to support rural livelihoods.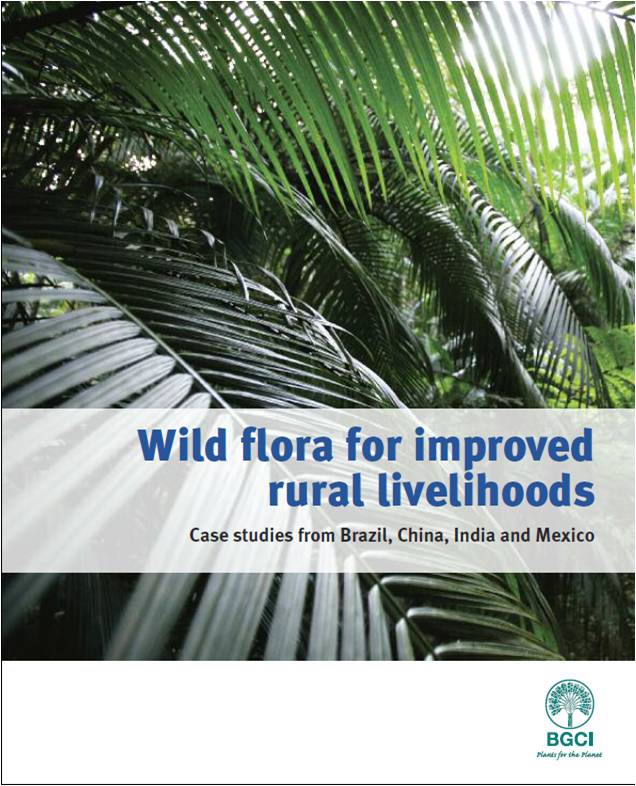 The study aimed to identify successful models and draw lessons from sustainable management and commercialisation of wild flora and its products (excluding timber). Focusing on case studies from Brazil, China, India and Mexico, this project is expected to assist policy-makers and conservation practitioners to enhance the integration of poverty alleviation and biodiversity conservation based on recent practical experiences.
Where relevant, the role of botanic gardens and affiliated institutions in promoting sustainable management and commercialisation of wild plants was especially considered.
Download a copy of the report here.
Community based conservation
In 2010, BGCI started a project called Grow Africa in conjunction with African botanic gardens, for forest restoration. The project was the subject of a BGCI fundraising appeal in December of that year with The Big Give.

Also in 2010, we published a discussion paper which considered the challenges faced in community-based conservation of wild plants which are used for local rural livelihoods and looks at how botanic gardens might provide effective solutions that help to address both socioeconomic needs and conservation ends.
In its 20 pages, 'Conserving wild plants for livelihoods - botanic gardens working with local communities' considers pilot projects and consultations with a range of individuals and organizations in Madagascar and Uganda carried out by BGCI and partners, with support from SwedBio through the Wild Plants for Food and Medicine project. This project was designed to support IUCN Red Listing for plants, selection of Important Plant Areas and community approaches to plant conservation in the two countries.
The paper also draws on experiences from elsewhere in the world, either directly related to BGCI projects, or based on a review of literature and discussions with botanic gardens and partner organizations. Botanic gardens already act as vitally important resource centres for the conservation of plant diversity.
We hope this paper will encourage a wider debate on how botanic gardens can scale up efforts and effective initiatives that contribute to the direct conservation of plants of critical importance for local people. We also hope to stimulate discussion on how BGCI can best support such efforts and how BGCI can continue to develop its own programme on plants for rural livelihoods.

Available online

The discussion document 'Conserving wild plants for livelihoods - botanic gardens working with local communities' is available in a low resolution format (PDF) (quick to download) or as a high resolution format(PDF) (slower to download but better quality).