Our work
> International Plant Sentinel Network
International Plant Sentinel Network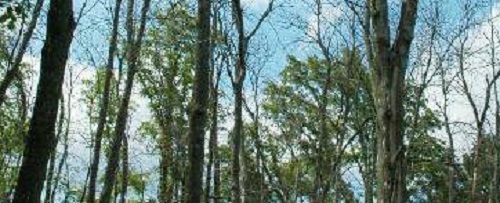 A major issue assessing the risk of plant pests is that the most serious invasive alien species are often not pests in their region of origin, either because they are controlled by natural enemies that do not occur in the region of introduction, or because their original hosts are more resistant to the pest than the newly encountered host plants. The majority of the most damaging alien forest pests and diseases that have or have had a dramatic impact on temperate forests are considered as harmless in their native areas and would not have been predicted as pests by conventional pest risk analysis (PRA).

It is estimated that 30-40% of known plant species are grown in living collections of the more than 3,000 botanic gardens and arboreta throughout the world. Often, species are maintained at gardens not in the country or even on the continent in which they are native. This presents a significant opportunity to understand and predict when and where species may become invasive pests, or when and where they may be susceptible to other pests (e.g., fungus and insects).

For example, surveying native European plants growing in botanic gardens and arboreta outside Europe offers an excellent opportunity to monitor for damage by non-native pests and diseases.
In recent years, it has been proposed that a formal structure be developed under which gardens could act individually and collectively to increase the predictive power of their collections, and engage other partners who can use this information
Such a structure is now under development with plant health scientists from The Food and Environment Research Agency (FERA) leading a three year EUPHRESCO project to establish the International Plant Sentinel Network. Project partners include Botanic Gardens Conservation International (BGCI), Forest Research Wales and CABI in the UK, the Julius Kuhn Institut (JKI), Germany, the National Plant Protection Organisation National Reference Laboratory, the Netherlands and the The Department for Innovation in Biological, Agro-food and Forest systems (DIBAF), University of Tuscia in Italy.
The project builds on earlier work undertaken by BGCI who carried out an electronic survey during the spring of 2011 to learn more about the relevant expertise and policies in place at botanical institutions around the world that could help form the basis of an IPSN.
Results revealed a solid foundation of expertise, resources, partnerships and practices already in place to understand and address invasive species problems at individual institutions, but a need for more formal or regular training and enhanced communication and coordination among institutions in order to increase the power and impact of the network.
Read more about the 2011 survey here
Building the network
The project will involve extensive collaboration amongst partners in Europe as well as forging links with other organizations involved in plant sentinel networks around the world.
BGCI's PlantSearch and GardenSearch databases will provide valuable tools to support the development of the network, which will also build on, and link with other initiatives - such as the Plant Sentinel work being undertaken in the USA under the American Public Gardens Association (APGA). Find out more about this work here

Aims of the project
The project will seek best practice, develop standardised approaches and provide training materials, guidance on diagnostic approaches, databases and methodologies for monitoring and surveying of invasive alien plant pests and diseases. These will be evaluated during the project by botanic gardens and arboreta from around the world demonstrating the value of plant sentinel networks and helping to ensure long-term self sustainability.

While the project will help to provide better pest lists for particular plant hosts, sentinel plant work could also be used to provide better host lists for particular pathogens.
Further information

Links to partner organisations:
This page is under development. More information will be available shortly