30th Anniversary of Francisco Javier Clavijero Botanic Garden
This posting is no longer current. Please check out our Events & Meetings for the latest postings.
Through 2007
Mexico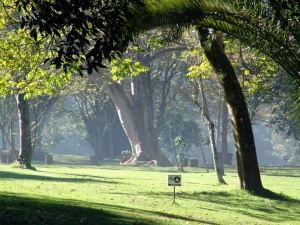 The next february 17th is going to be the opening celebration of 30th anniversary of Francisco Javier Clavijero Botanic Garden. The celebration events will take place throughout the year. Amongst the academic events, is going to be included the 20th National Meeting of Mexican Botanic Gardens.

Also, a series of conferences related to the garden's strengths (education, living plant collections, conservation and research) will take place in different months. There will be a variety of artistic and cultural events, like theatre, different musical groups, paint and sculpture exhibitions. We will make more dynamic our scientific public programs.

We are already active with education amongst young children, but we are going to develop a series of activities to reach other audiences not only from Xalapa, but also other parts of Mexico, like more schools, teenagers, teachers and families.

We'll soon be launching a new interpretive trail crossing temperate cloud forest section. It is important for the Instituto de Ecología, A.C., to support the development of its Botanic Garden for the next years. It will be launched a master plan, aimed to increase the numbers of visitors through the development of new exhibitions, interpretive trails, printed materials and workshops. Also, this plan looks to enhance the facilities for researchers, students, and of course, the increase of collections of plant species registered as endangered for the State of Veracruz.