CITES Manual for Botanic Gardens: Second Edition
This revised and updated BGCI CITES Manual, available in English, Spanish, Italian reflects the evolution of CITES itself since 1994, when this pamphlet was first published.
It brings up-to-date the original CITES Manual compiled by John Akeroyd, Noel McGough and Peter Wyse Jackson in 1994.
Greater understanding of how plants are used commercially, both in rural populations and in large international trade, has pushed the CITES into new territory.
This revised edition features the following chapters:
Preface
Introduction
Outline of CITES
CITES procedures
The contribution of botanic gardens to the implementation of CITES
A CITES checklist for botanic gardens
References and resources
Glossary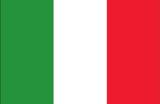 Publication Details
BGCI would like to thank the CITES Secretariat and the UK Department for Environment, Food and Rural Affairs (DEFRA) for providing funding for the publication of this manual.
A CITES manual for botanic gardens: Second edition
Compiled by:
Sara Oldfield and Noel McGough
Recommended citation: Oldfield S. and McGough N. (Comp.), 2007. A CITES manual for botanic gardens. Second edition. Botanic Gardens Conservation International, Richmond, United Kingdom
ISBN: 1-905164-19-X