BGCI / IOS Cactus and Succulent Plant Survey
---
---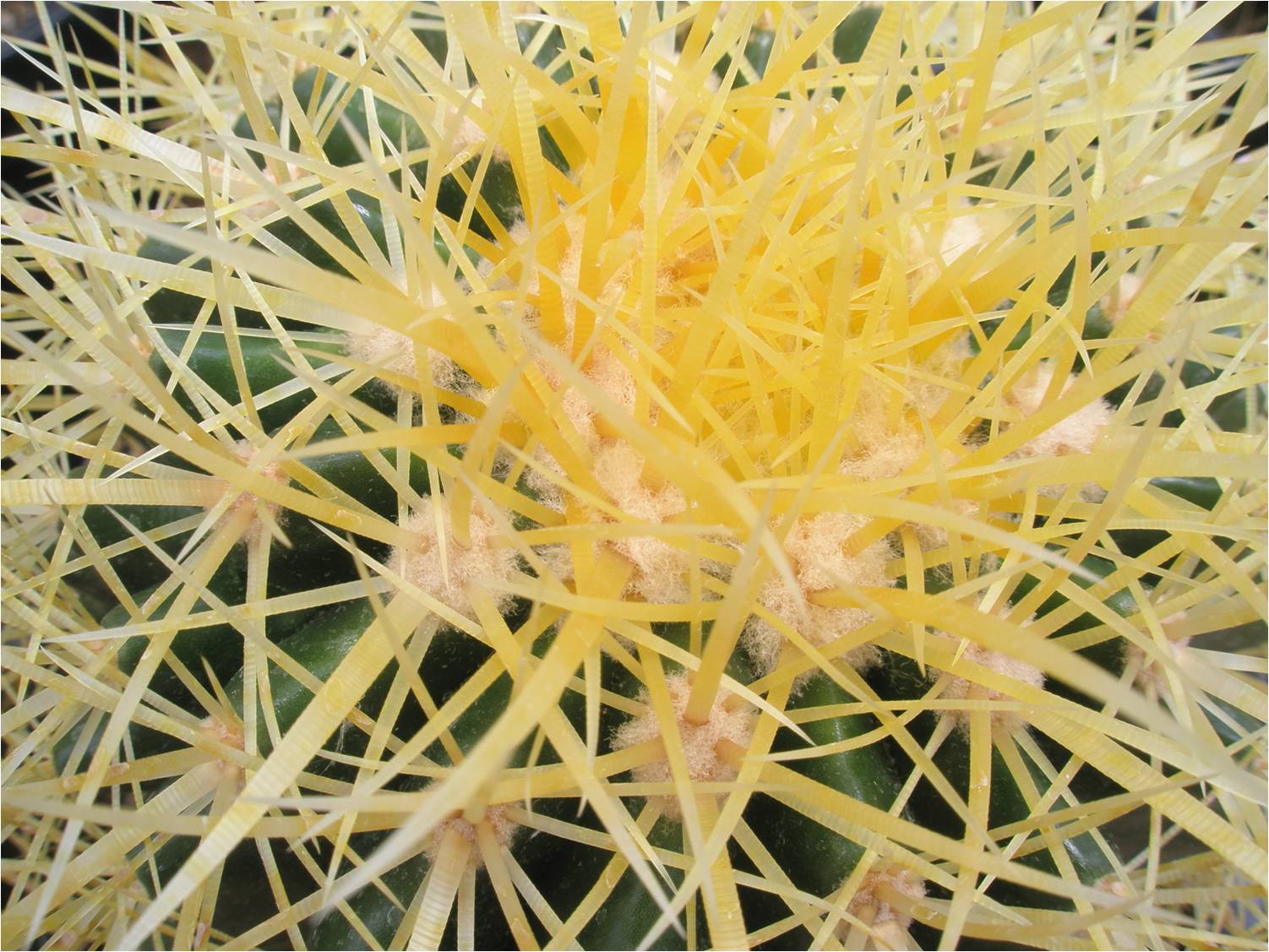 We are conducting an international survey that we anticipate will help safeguard some of the most threatened cactus and succulent species in the world.



Updated conservation assessments of all cactus species were published on the IUCN Red List of Threatened Species in 2013. In response to these updated assessments, BGCI is conducting an analysis using data held in our PlantSearch database to determine which threatened species are currently held in ex situ collections.

The findings of the survey will be used to highlight species currently lacking ex situ conservation and to guide conservation action for the most threatened cactus species.
If you are an enthusiastic cacti and/or succulent collection holder please join our effort to further the conservation of these important plants.

If your garden hasn't already participated, please upload your collection list to PlantSearch to ensure the conservation work of your institution is represented in this important survey. Read on or contact kirsty.shaw@bgci.org to find out how you can contribute.

Aims of the Study

A significant proportion of cacti and succulent plant species are listed as threatened on the IUCN Red List and national red lists, and are listed under the Appendices of CITES due to their prevalence in illegal international trade. Their threatened status and popularity as collector items makes the conservation of these plants an important and urgent task. Ex situ conservation has been recognised as an increasingly valuable conservation method over recent years as habitat destruction and degradation limit in situ options.


The BGCI / IOS study will:

Collect and maintain a shared record of the content of ex situ cactus and succulent collections
Use this record to assess the conservation value of collections based on factors such as accession policy, rarity of species in the wild and in cultivation, access to material and willingness to exchange propagation material (reflecting CBD and CITES agreements)
Assist collection holders to assess and recognize the resource value of their collections for conservation
Promote collaboration between institutions
Assist collection holders with plant identification or verification via contacts with IOS experts
Promote good practice in documentation and labeling
Identify priority species for conservation action
Priority species will be those that are listed as Critically Endangered (CR) by IUCN, species that are absent from/represented by only a small number of ex situ collections, species for which supply of genetic material from wild origin is limited, species not involved in propagation or restoration programmes.
The International Organisation for Succulent Plant Study (IOS)
The IOS was established in 1950. It is a non-governmental organisation with an aim to promote the study and conservation of succulent and allied plants. A key aim of the organisation is to encourage collaboration between scientists and curators of living succulent plant collections. Click here to visit the IOS website
BGCI / IOS collaboration

In 2010 Sara Oldfield, Secretary General of BGCI, and David Hunt, Secretary of the IOS, published an article in BGjournal 7(1) announcing the BGCI / IOS collaboration and calling all collection holders to recognize the important role to play in ensuring that no species of cactus or other succulent plant becomes extinct.

The article listed a number of Critically Endangered species recorded as completely absent from collections, according to BGCI's PlantSearch database. The need to address this by increasing the number of threatened taxa represented in collections and to enhance the recording of the content of ex situ collections was apparent.

The present study has developed from the collaboration and aims to further progress towards these goals. This study aims to motivate institutions to share data on their collections. The study also aims to promote good practice in labeling and documentation of cactus and succulent plants in collections.
Case study: the National Botanic Garden of Belgium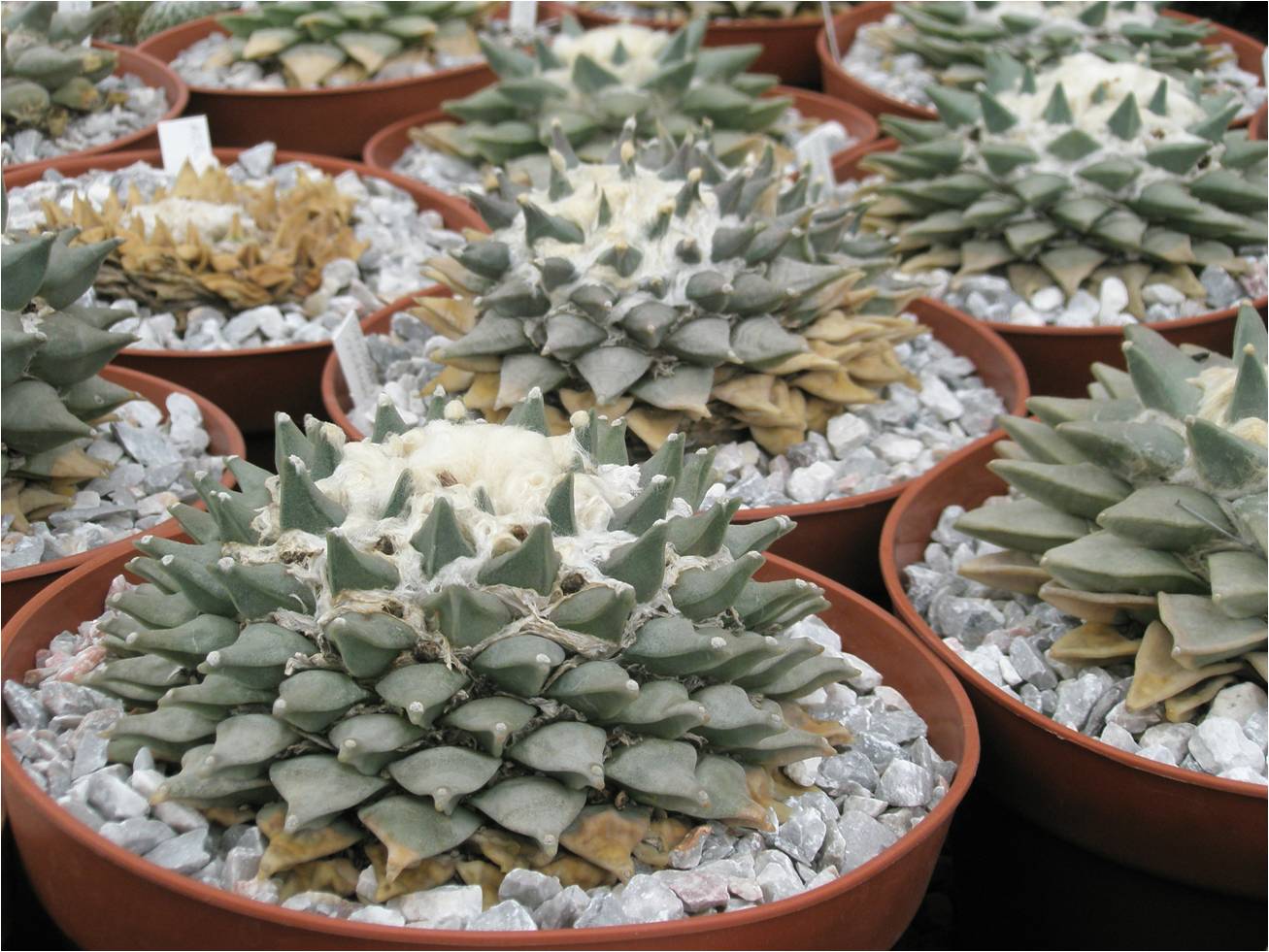 Verification was carried out at the National Botanic Garden of Belgium in 2007. David Hunt, IOS Secretary, and Dr Nigel Taylor, previously of RBG Kew, verified the plants held in the major glasshouse collection of cacti at the National Botanic Garden of Belgium at Meise. When all plants had been verified, a list of taxa maintained in the collection was uploaded to PlantSearch identifying the status of these taxa under IUCN and CITES lists and how many institutions worldwide held the same species.

The results showed that approximately one third of species held in the garden's collection of approximately 1,600 cactus taxa were recorded as found in only one or a few other collections worldwide. The remaining two thirds were either not threatened or were recorded as present in a large number of ex situ collections worldwide. Further analysis showed that only 21 out of 251 wild-collected accessions were considered valuable for conservation purposes.

The National Botanic Garden of Belgium made the bold decision to donate over 1000 cacti to other institutions, including the Museum National d'Histoire Naturelle in Paris, for use in education and display purposes. In addition, some surplus species were discarded. Efforts and resources could then be concentrated on the successful ex situ protection and propagation of the identified priority conservation species.
How you can contribute to the BGCI / IOS survey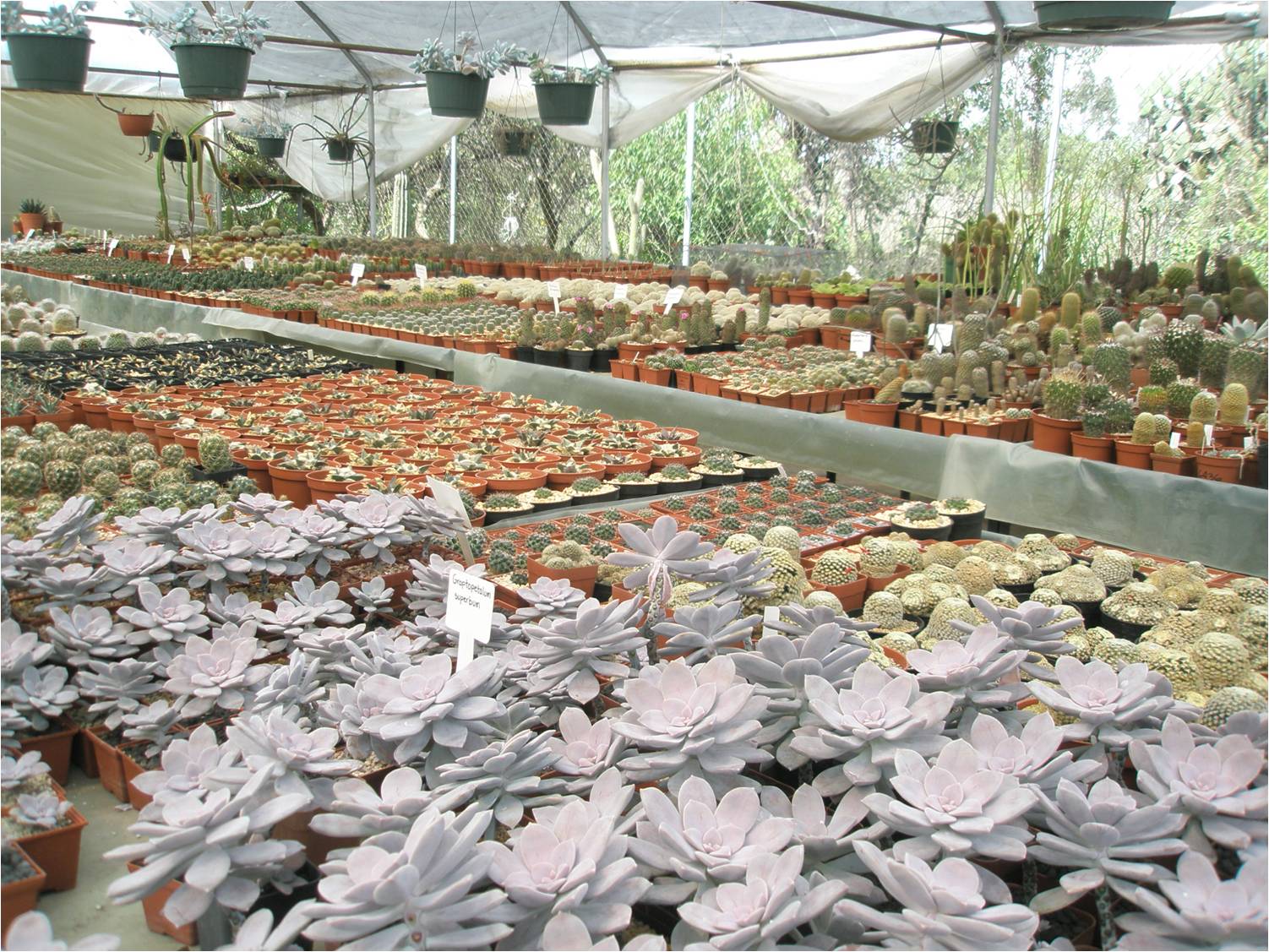 To contribute to this study please upload a list of the plants held in your collection to BGCI's PlantSearch database.
This small effort will make a large contribution to an important global initiative!

Why are we asking for a list of taxa? Obtaining taxa lists from institutions will enable us to identify which threatened cacti and succulent species are currently held in collections and which are absent from collections. The results will be used to guide conservation action for threatened species.


If you haven't provided data before: It's easy!

Instructions on how to upload your collection data to BGCI's PlantSearch database can be found here: PlantSearch instructions

BGCI's Plantsearch database is a confidential tool that provides each institution with a free conservation audit of their collection by identifying the conservation status of plants in a collected according to the IUCN Red List and identifying which plants are listed under CITES Appendices. PlantSearch only asks for a list of taxa, not accession data, and it is therefore quick and simple to use. For more information about the benefits of using PlantSearch click here

Study progress will be regularly updated on these webpages.

To find out more about this exciting BGCI / IOS initiative or if you have any questions, please contact Kirsty.shaw@bgci.org

If you are having difficulty uploading your list of taxa to PlantSearch please contact us at: plantsearch@bgci.org


Find out more about BGCI's work with cactus and succulent plants