Botanic Gardens in Conservation
The conservation of plant diversity is critical for sustainable development and botanic gardens are playing a key role as centres of conservation action. This page provides a brief over-view of some of the key issues - please browse our site, or follow links in this page and the menu bar, to find out more about botanic gardens' activities.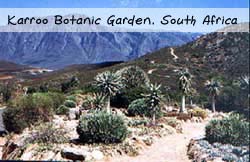 Gardens maintain a wide range of species as living plants, in seed banks and tissue culture; We estimate that there are probably over 80,000 species in cultivation in botanic gardens of the current estimate of 270,000 known plant species in the world.
Botanic gardens contain collections of plants for education, scientific purposes and display; they can be:
taxonomically-based - collections of a particular family, genus or group of cultivars; or
collections of native plants; or
plants which share a common geographical or ecological origin such as Mediterranean, desert or alpine; or
wild relatives or cultivars of useful species such as medicinal, aromatic or textile plants; or
even a shared habit or life form such as an orchard, arboretum or succulent collection.
Botanic gardens also have important conservation collections particularly of rare and threatened plants. According to the IUCN Red List of threatened plants 34,000 taxa are considered globally threatened with extinction. Currently, over 10,000 threatened species, approximately a third, are in botanic garden cultivation. These plants contribute to species recovery programmes and provide long-term backup collections.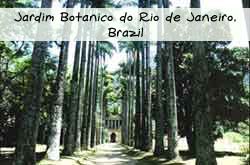 Botanic gardens undertake research - from plant taxonomy, ecology to breeding systems. With their expertise in horticulture, botanic gardens develop propagation and cultivation methods for plants which have never been in cultivation. All these areas are essential for species recovery programmes and reintroduction of plants into the wild, such as developing techniques to reintroduce the Dragon Trees into the wild.
A major cause of biodiversity loss is the over-collection of wild plants for horticulture, medicine and food. Bringing plants into cultivation can take the pressure off the wild populations, and also support livelihoods by generating income and promote trade (a good example is Honey Bush Tea (Cyclopia) in South Africa which has been traditionally collected destructively from the wild. The National Botanical Institute, Kirstensbosch discovered the impact of smoke on the germination of many South African species and were able to mass propagate the Honey Bush. Now about 40 communities in impoverished areas have industrial-scale operations for the production of Honey Bush Tea).
Botanic gardens also manage protected areas within and outside their garden to promote biodiversity. These ecosystems such as forests, bushland, catchment areas, coastal areas provide essential services from the generation of water, cycling of nutrients and replenishment of soil fertility and prevention of erosion which are vital to the livelihoods of all people.
One of the major causes of species decline are invasive alien species which threaten plants, plant communities and ecosystems. Botanic gardens with their skills in identification and horticulture monitor invasive species and work locally and nationally to restore habitats that are important for diversity.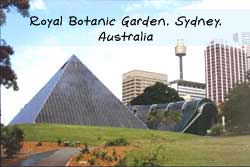 Botanic gardens work with their local communities and visitors on education and environmental conservation programmes which promote environmental awareness and sustainable living. Globally, botanic gardens receive more than 200 million visitors a year.

Further, botanic gardens are key institutions working with their governments and other organisations on key policies, national biodiversity strategies and action plans.

All these initiatives help support the Convention on Biological Diversity (CBD).The CBD arose out of the growing concern over the effects of biodiversity loss on progress towards sustainable development. The CBD was signed in 1992 at the United Nations Conference on Environment and Development (UNCED) in Rio de Janeiro, Brazil - often known as the 'Earth Summit'. The Convention has now been ratified by over 180 countries and is of major significance to botanic gardens all over the world because it has underlined the importance of botanic gardens in plant conservation. The implementation of the CBD is being supported by a Secretariat in Montreal, Canada.

It is through the maintenance of a wide range of species both within and beyond the garden, research, horticulture and education programmes, botanic gardens are playing an important part in biodiversity conservation and sustainable living.