Major Botanic Garden project initiated in the United Arab Emirates
27 July 2018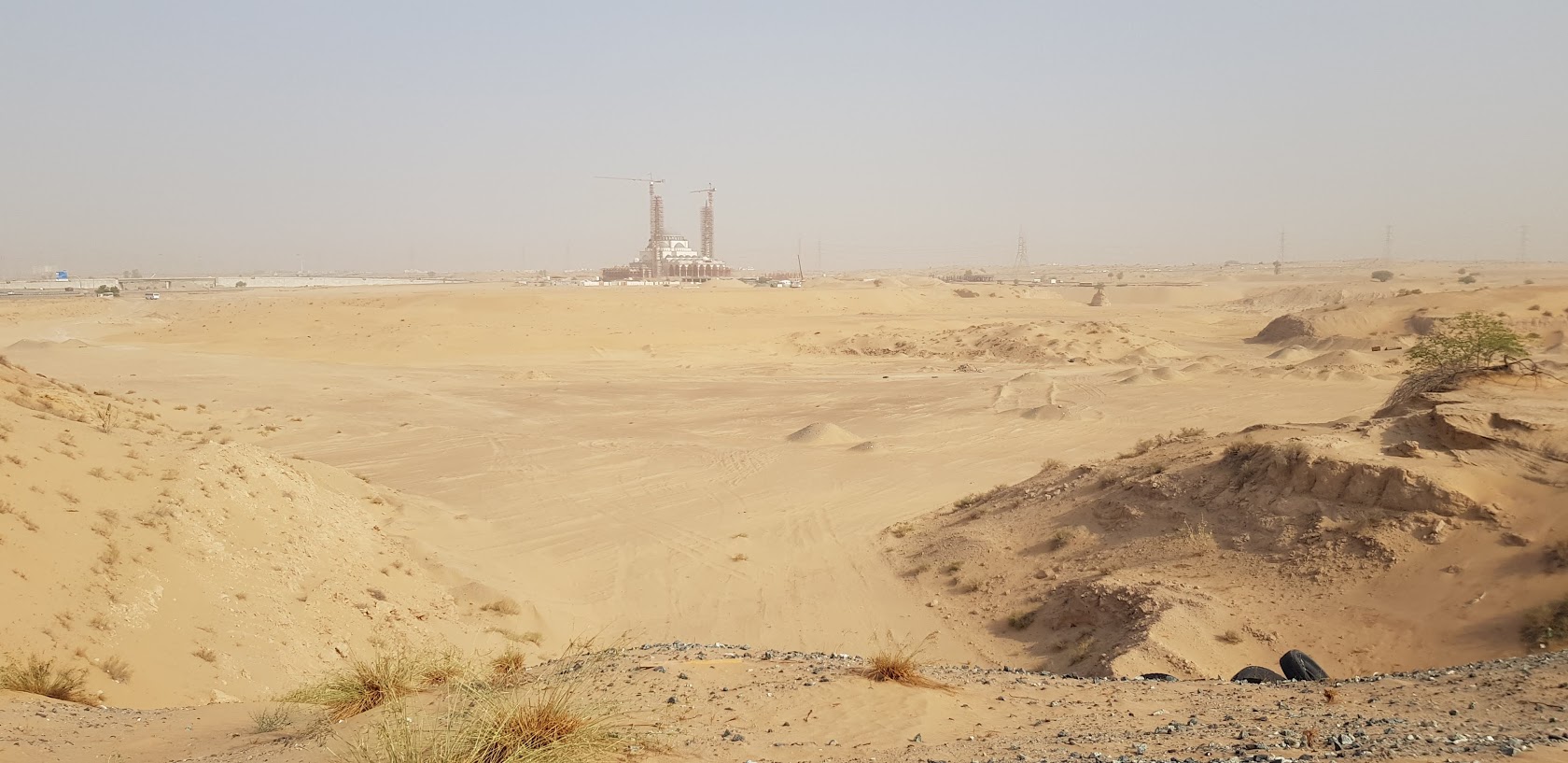 His Highness Dr Sheikh Sultan Bin Mohammed Al Qasimi, Supreme Council Member and Ruler of Sharjah has signed a contract to establish the first phase of a new world class botanic garden in Sharjah.
Located close to the borders of Sharjah and Dubai the garden will encompass an area over 630,000 square metres. It will follow international standards and act as a catalyst that focuses attention on education, research and conservation of the plant kingdom.
Facilitating the Master Planning process is the renowned architectural company Grimshaw, who developed the different phases of the Eden Project in Cornwall, UK, currently work on the Oman Botanic Garden and realised South Korea's National Ecological Institute the Ecorium. Like these other projects Sharjah Botanic Garden (SBG) will have iconic environmentally controlled biomes that broaden the depth of plant species that can be cultivated in its extreme desert location. Outside of the biomes plants from the UAE, Arabian Peninsula and other desert habitats will flourish.
"We want to develop experiences for visitors that make plants exciting and allows people to explore the green magic in a fun and educational way, while using the same documented plant material to drive research" said Dr Dave Aplin, Senior Executive of the project. "…we are expecting the institute to be globally recognised in the years to come for the work it will do, so to that extent the garden will form the green heart of an institution, achieved as sustainably as possible - a huge opportunity for all concerned."
Jon Robson who leads the project for Grimshaw said: "We are extremely proud and excited to be commissioned to work on this significant project, rarely do opportunities such as this present themselves: opportunities that emerge from a site that is steeped in geological, historic and cultural contexts that has the potential to provide such a profound impact on the current and evolving social and environmental perspective of the people of the UAE".
The new botanical garden, along with the Sharjah Seed Bank and Herbarium in Al Dhaid City, is an important addition to Sharjah's many scientific, educational and cultural institutions. It reflects the vision of Sheikh Sultan to use scientific research and innovation to better deal with the challenges facing societies.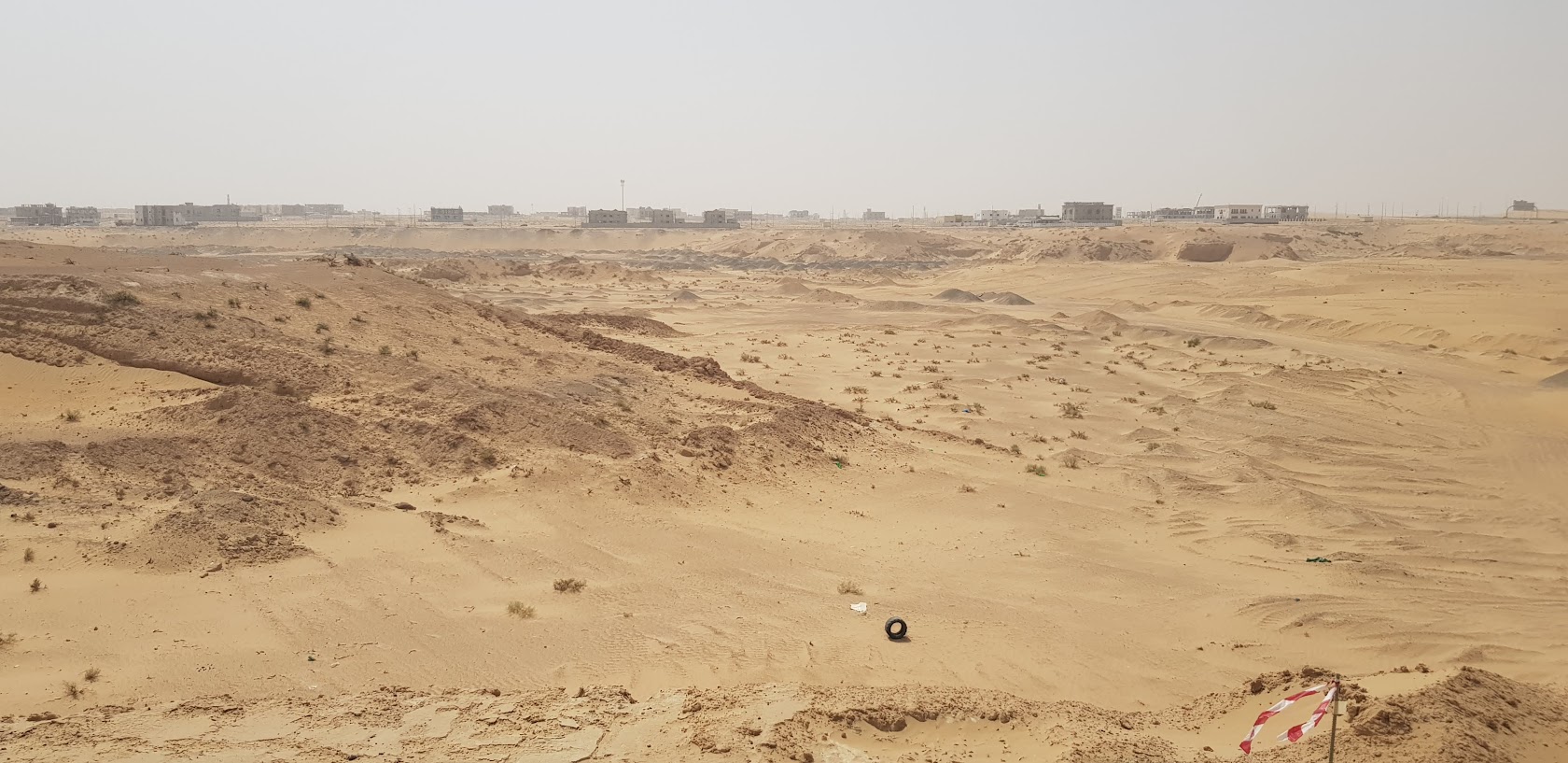 Similarities with the Eden Project, the site was previously a quarry for the extraction of stone and sand.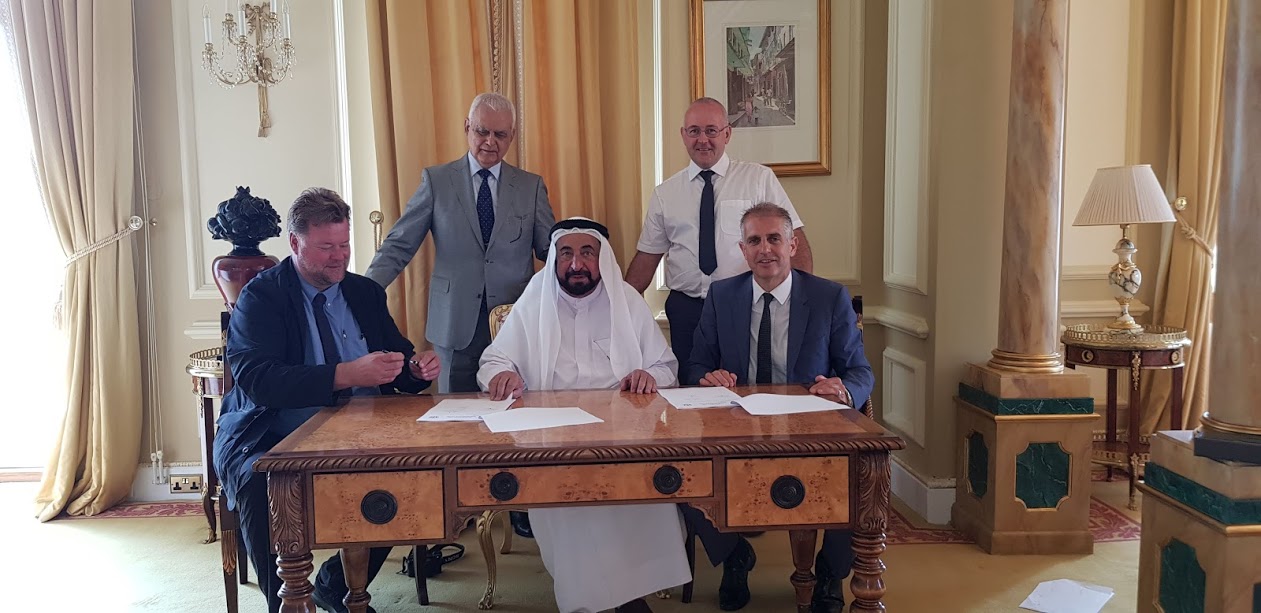 His Highness Dr Sheikh Sultan Bin Mohammed Al Qasimi (front middle), Supreme Council Member and Ruler of Sharjah, Andrew Whalley (front left) Grimshaw's Deputy Chairman, Keith Brewis (front right) Grimshaw Partner, Dr Amr Abdel-Hamid (back left) Director General Sharjah Research Academy, Dr Dave Aplin (back right) Senior Executive Sharjah Botanic Garden.