Buy a book and support BGCI
27 October 2017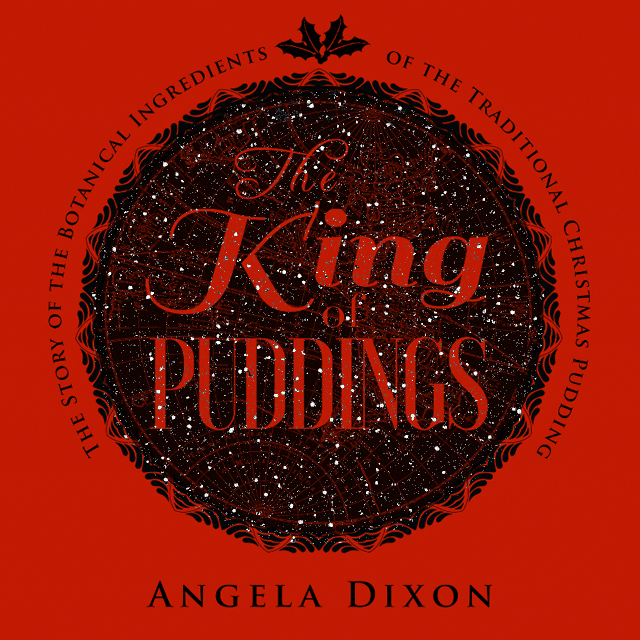 Christmas Treat: The King of Puddings
RBG Kew expert Guide Angela Dixon has authored a tour of the global history of the Christmas Pudding.
This small-but-beautiful book will make a lovely stocking filler gift for the plant (or food!) lovers in your life. Printed on FSC paper and hand-finished with biodegradable glitter, this is a limited edition publication.
The book gives us a taste of the incredibly rich stories behind the traditional British Christmas Pudding, taking us on a journey around the world and through history. We are introduced to a taste of the rich cultural and natural history that goes into the pudding with each ingredient. We meet kings and paupers, discover medicinal secrets and trace the trade routes and empires that have shaped our world – and our Christmas traditions. There are also two recipes for puddings, along with a riddle and references. Truly the Christmas Pudding – love it or hate it – is the King of Puddings!
Angela Dixon is a former lecturer and journalist. As a volunteer guide at Kew Gardens, she has broadcast on BBC Radio and Television on the botanical ingredients of the Christmas Pudding.

The book is £5.99 or £5 per copy for orders of two or more.
£1 from every sale goes to support BGCI's global conservation work!

Order from http://kingofpuddings.online.



If you know the person responsible for purchasing in your botanic garden gift shop, we have a great offer for wholesale orders too. Feel free to pass this on or put them in touch with sarah@spiderbooks.co.uk