6th Southeast Asia Botanic Garden Network Conference - Bringing together SEA's botanic garden community
15 May 2017
The Southeast Asia Botanic Garden (SEABG) Network held its 6th network conference at Bidoup-Nuiba National Park, Vietnam from April 24th to 28th. The conference brought together 59 delegates from 18 Southeast Asian and associate countries for a week of meeting, training and building partnerships for plant conservation.
The conference consisted of a meeting to discuss logistics, such as the status of national level botanic garden networks, the advancement of a SEABG network website and updating the working practices of the network.
A training workshop on 'Methods of Ex situ conservation for exceptional species' was led Dr. Valerie Pence (Director of Plant Research) of the Center for Conservation and Research of Endangered Wildlife at the Cincinnati Zoo & Botanical Garden and Dr. Chad Husby of the Fairchild Tropical Botanic Garden with additional presentations by Dr. Saw Leng Guan (Penang Botanic Garden) and Dr. Chai-Shian Kua (Morton Arboretum). The workshop combined presentations on regional threatened and 'exceptional species' (those which cannot be conserved through traditional practices) and hand-on demonstrations and discussions of techniques for in vitro culture, cryopreservation and development and management of genetically representative living collections.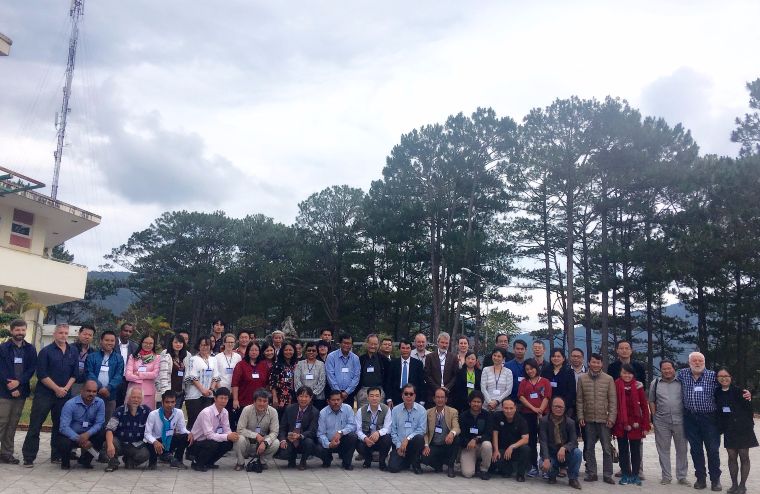 The conference was also a chance for network members from across the region to come together to strengthen and build new partnerships through cross border projects, staff and knowledge exchanges. Members of the network greatly enjoyed their time and the hospitality of Bidoup-Nuiba National Park and look forward to the next conference to be hosted by Queen Sirikit Botanic Garden, Thailand in 2019.
To find out more about the SEABG Network contact Jean Linsky at jean.linsky@bgci.org.