Grow Wild Shortlisted for National Lottery Award
11 July 2016
Grow Wild is BGCI member Kew Garden's national outreach initiative, and it has been shortlisted for a prestigious National Lottery Award.
Kew is appealing for BGCI members to encourage thousands of people to vote for Grow Wild to be crowned the UK's best environmental project. Winners will be announced on BBC One television in September.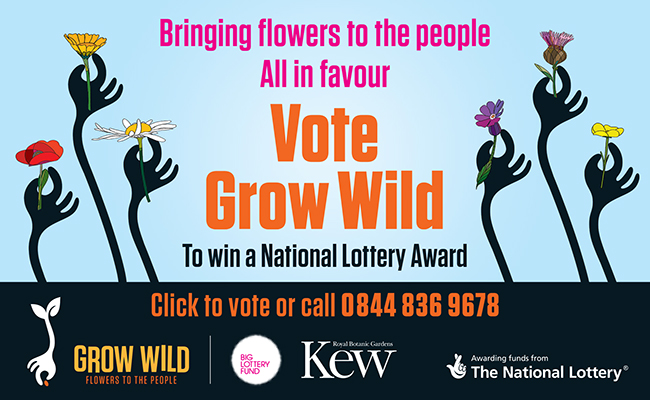 BGCI members may recall Kew's Grow Wild team presenting at the BGCI's 9th International Congress on Education in Botanic Gardens in 2015.
Kew wants to showcase outreach learning by a botanic garden and share publicity the impactful work that gardens do in society.
Grow Wild's Programme Manager Philip Turvil said "We're thrilled to reach the National Lottery Awards final. Thanks to Lottery money, three million people have come together to transform their local spaces, bringing colour and wildlife to urban areas in England, Wales, Scotland and Northern Ireland.
"We're hoping that people will support us now by voting. Receiving national recognition would be an incredible reward for everyone who has supported Grow Wild and been involved so far."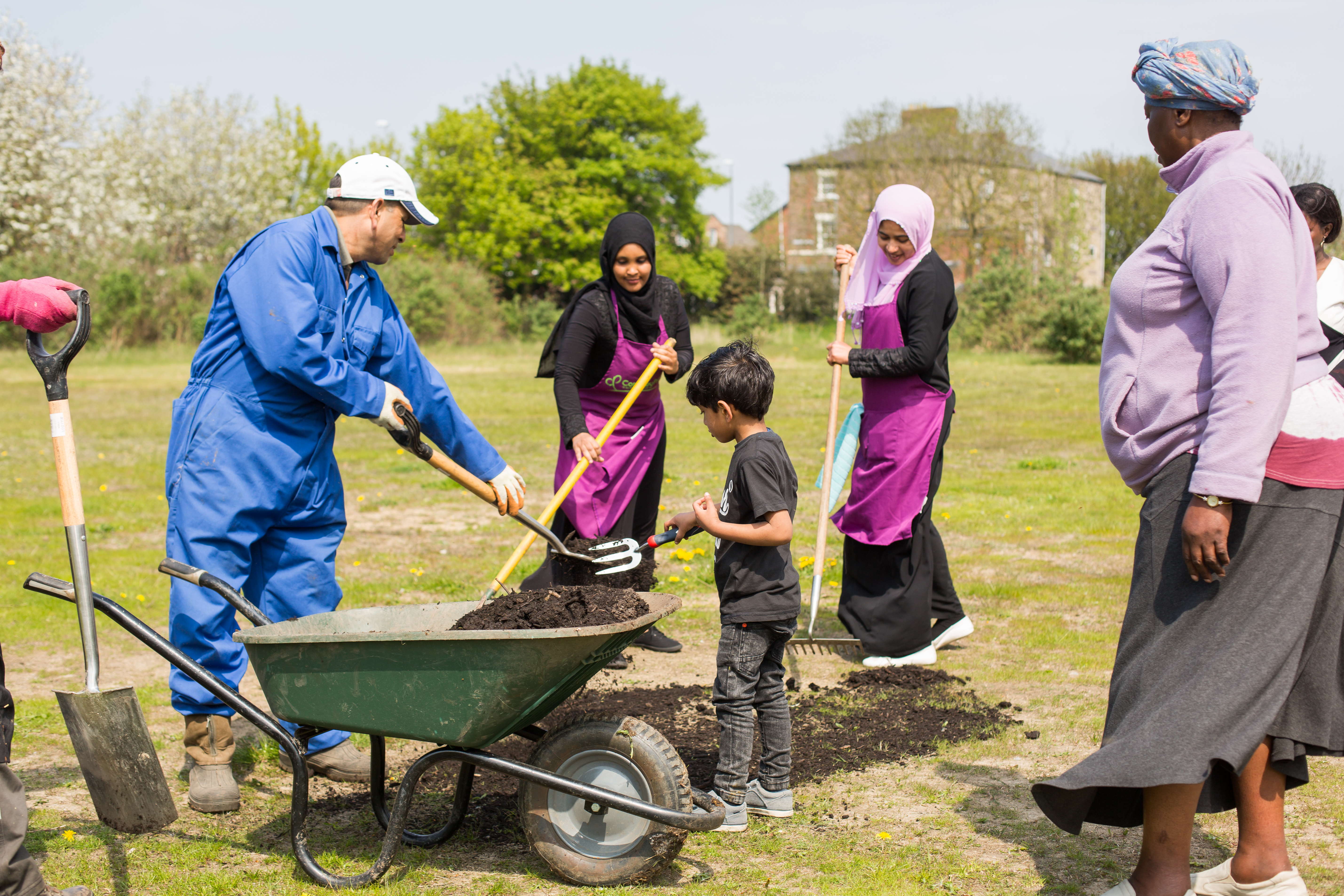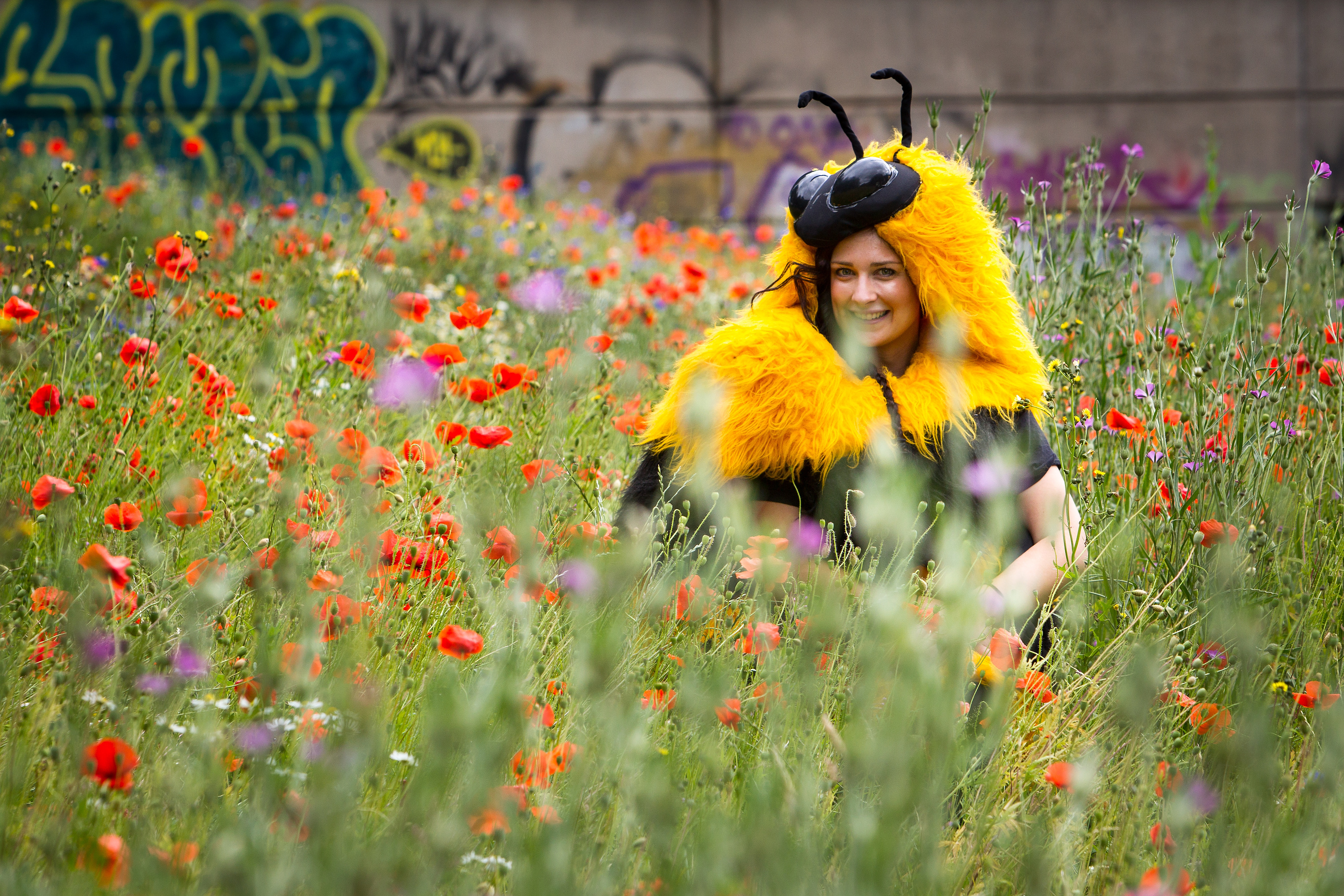 Kew's Director Richard Deverell said "British wild flowers are under threat, and therefore so are the pollinators they feed. Not only is it heartbreaking to lose the beauty and colour these native flowers provide the UK landscape, but the plight of pollinators has a very real impact on the food we eat ourselves. Grow Wild is giving people the power to take action, bringing colour and wildlife back into our lives all across the UK."
Grow Wild is the UK's biggest-ever wild flower campaign, bringing people together to transform local spaces with native, pollinator-friendly wild flowers and plants.
Two ways you can help
1. Please vote free online at www.growwilduk.com or call 0844 836 9678*
2. Please invite your friends, family and colleagues to vote for Kew!
Retweet this tweet:
https://twitter.com/GrowWildUK/status/745544408230035456
Share on Facebook:
https://www.facebook.com/GrowWildUK
Remember to add link to the Grow Wild website: www.growwilduk.com
Please get in touch with Grow Wild if you have other ways to spread the word! Email: hello@growwilduk.com
Voting ends at midnight on 20 July.
*UK calls cost 5p max (a connection charge may be applied by some networks. Please check with your provider). The National Lottery Awards voting is independently adjudicated and verified by Electoral Reform Services. Full terms and conditions can be found at www.lotterygoodcauses.org.uk/awards.