BGCI welcomes Shanghai Botanical Garden as a new Patron Member
6 July 2016

BGCI is delighted to welcome Shanghai Botanical Garden as a new Patron Member. BGCI's Patron Gardens include the largest, most influential gardens in the world, and they play an important role in helping to shape BGCI's direction and programme of work.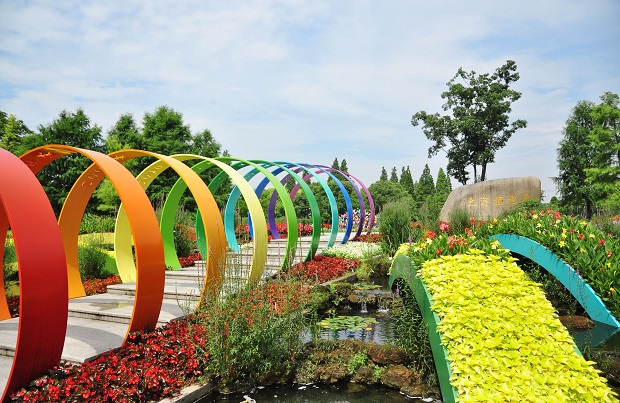 Shanghai Botanic Garden is located in the southwest of Xuhui district and covers an area of 81.86 hectares. The garden was established in 1974 and has developed into a distinguished modern botanical garden that incorporates plant introduction, domestication, scientific research, public education, horticultural exhibition and recreation.
The exhibition areas are composed of 15 theme gardens, named as Plant Evolution District (Conifer Garden, Magnolia Garden, Peony Garden, Azalea Garden, Rose Garden, Maple Garden, Osmanthus Garden, Bamboo Garden), Penjing Garden, Herbal Garden, Orchid House, Exhibition Greenhouse and landscaping demonstration area. The Penjing Garden, Orchid House and Exhibition Greenhouse are three featured theme gardens with traditional Chinese and Shanghai style characteristics, which have gained wide recognition.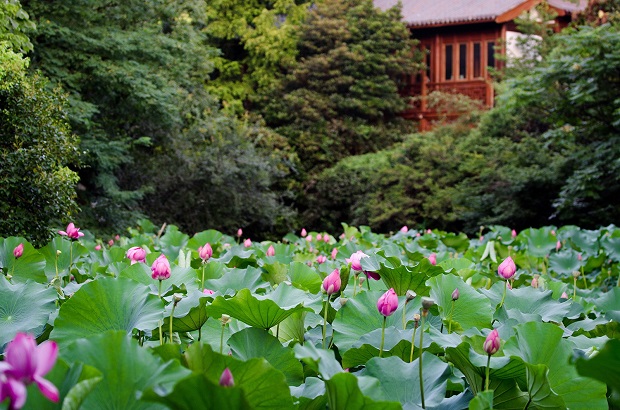 By the end of 2015, the Garden had collected living plants of 3,500 species (including forms and subspecies), and more than 6,000 cultivated varieties, most of which were introduced from the middle and lower Yangtze River region. The Garden has also collected and selected numerous horticultural cultivars for urban landscaping.

Great progress has been made in the collection of germplasm resources of famous traditional Chinese flowers, such as tree peony and camellia and in developing gardening techniques to support the construction of the Eco-city in Shanghai.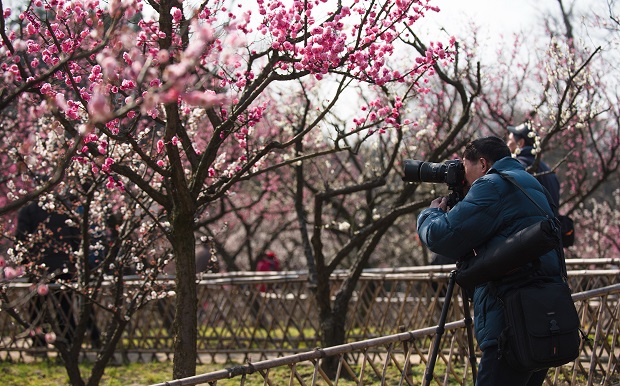 During the '12th Five-Year' period, Shanghai Botanical Garden successfully established the 'Shanghai Engineering Research Center of Sustainable Plant Innovation', and become a member of the 'National Forest Genetic Resources Platform'. The garden has received numerous awards, including the Shanghai Science and Technology Awards, Liang Xilin Industry Science and Technology Award and many other honors.

54 research subjects have been approved at national, provincial and ministerial level and more than 100 scientific papers published (including SCI) and 3 monographs.

Over the past decade, Shanghai Botanical Garden has held major flower shows with various themes, such as the Shanghai (International) Flower Show in spring; the 'Water Plant Show' in summer; the 'Chrysanthemum and Osmanthus Show' in autumn; and the 'Spring Festival Flower Show' in winter.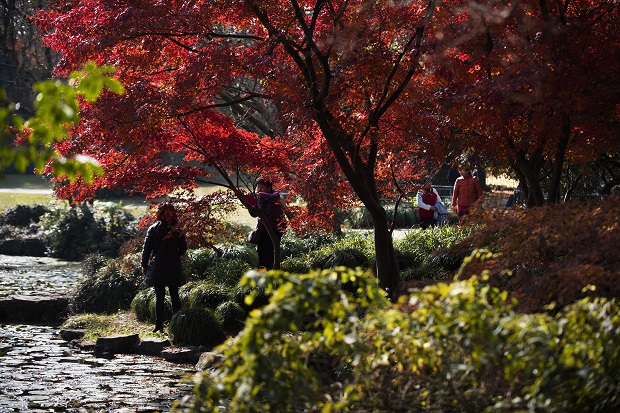 Through years of hard work, Shanghai Botanical Garden has become a major tourist attraction, with the Shanghai (International) Flower Show being widely recognized and appreciated by the public.

Shanghai Botanical Garden has also established the four principals of public education, which are 'prospective, creative, distinctive and brand-building'. The content of education has been extended from scientific knowledge to practical application; from static display to interactive programs; from conventional daytime events to night-time tours; from onsite interpretation in the garden to community classes in the region. These diverse educational activities have gained Shanghai Botanical Garden a great reputation and brought social benefit.

After more than 40 years of development, Shanghai Botanical Garden has become a real plant museum. Millions of visitors come to the garden and enjoy the beautiful scenes of different seasons every year.