Communities in Nature webinars
19 April 2016
Next month BGCI will be launching a series of five webinars about growing the social role of botanic gardens. The webinars form part of the next phase of Communities in Nature.
Each will be an hour long and held on the last Wednesday of the month.
Join us at 4pm on 25th May when Ian Edwards from Royal Botanic Garden Edinburgh will be discussing how to make botanic gardens accessible.
The other webinars in the series are:
Theano Moussouri from University College London on research and evaluation
Poppy Szaybo on working with diverse audiences
Jennifer Schwarz-Ballard from Chicago Botanic Garden on bringing organisational change
Sharon Willoughby and special guest from Royal Botanic Gardens Victoria on fundraising for social inclusion
Watch this space for info on how to sign up!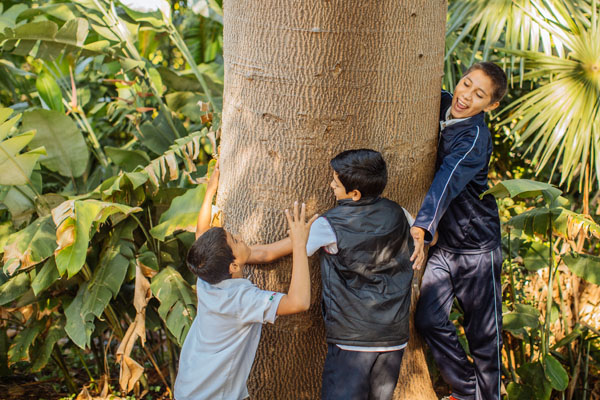 Communities in Nature, was BGCI's 5 year strategic programme, established in 2010 and supported by Calouste Gulbenkian Foundation. It's aim was to help botanic gardens to grow their social role; this means working with their local communities on common issues of social and environmental importance, for the enduring benefit of those communities, the gardens themselves, and towards a sustainable future for our planet. It achieved this through supporting botanic gardens to deliver pilot community projects, evaluating the impact of this work, compiling case studies of social inclusion work and developing policy resources.
In 2015 BGCI and Calouste Gulbenkian commisioned a review of the whole project. The recommendations of this were to encourage a global community of practice as well as offering more training opportunities for gardens to develop this way of working. The Communities in Nature webinars are the first step on this journey.