Plants are growing on the IUCN Red List of Threatened Species.
19 November 2015
Today the IUCN Red List is releasing its latest list of species conservation assessments. The entire list now consists of 79,837 assessments – 26% of which are plants.

Many of the species listed on the Red List are considered at risk of going extinct in the near future. For example nearly two thirds of trees listed on the Red List are considered threatened (Critically Endangered, Endangered or Vulnerable), and the number of threatened trees is unfortunately still increasing.

However, the Red List does not only list species that are at risk of extinction - but it contains all species with an IUCN Red List conservation assessment – some species listed are considered to be of Least Concern. This category usually applies to species that are widespread and abundant.

All conservation assessments - threatened species or not threatened species - are part of the Red List. These conservation assessments form an essential step in the conservation process: to identify which species are in most need of assistance (using both in situ and ex situ conservation measures) to guarantee their future survival.

BGCI has contributed substantially to several new and updated conservation assessments on the Red List including: camellias, oaks and other trees.

About 70 conservation assessments of Camellia species were submitted since the last update. One third of camellias assessed are considered threatened – mainly due to very small population sizes as well as restricted ranges. The Camellia conservation assessments are part of red listing efforts where the entire plant family (Theaceae) will be assessed - Red List of Theaceae. Further Camellia assessments will be added to the IUCN Red List as they are produced.


Camellia azalea


About 50 oaks have also been added to the Red List in this latest update. These were assessed by the The Morton Arboretum. Their focus has initially been on North and Central American oaks. However, the oak red listing project has global coverage and will produce a new updated and extended Red List of Oaks. Given the great global economic, ecological, and cultural value of oaks, it is important to understand their status and the threats they face.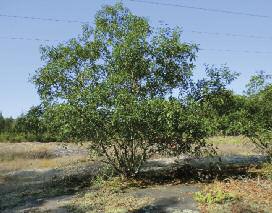 Quercus georgiana
Both the Camellia and oak red listing efforts are part of a larger initiative: the Global Tree Assessment – in collaboration with the Global Trees Campaign, BGCI and the IUCN/SSC Global Tree Specialist Group - where we aim to have conservation assessments for all trees by 2020. For more information on the Global Tree Assessment or the Red List Programme at BGCI contact Malin Rivers (malin.rivers@bgci.org).