Are you interested in garden partnerships and twinning programmes?
2 October 2015
During the membership survey recently completed by BGCI, a number of respondents indicated an interest in developing partnerships with other gardens as a means to build capacity and support botanic garden development. This idea was also raised during discussions over the future of Communities in Nature. It was suggested that BGCI support the development of a community of practice, in which gardens can share their experience and expertise in growing a social role and witness it first hand through staff exchanges.
Partnerships between gardens are not new and many excellent examples already exist. However, it is not always easy for a garden interested in developing a partnership to identify a suitable 'twin'. BGCI's GardenSearch database already provides a good starting point to identify a garden located in particular region or with an interest in a particular taxonomic group. Our aim now is to look at how we can build on this database to provide a more focused service that facilitates the development of twinning arrangements between gardens.
We believe that twinning should be mutually beneficial and formally recognised, meeting a set of 'minimum standards' and criteria. However, in order to develop such standards, we need your guidance. We have therefore developed a short survey, which will take no more than 10 minutes of your time to complete. Please do take the survey by clicking here and let us know your views.
Thank you for your help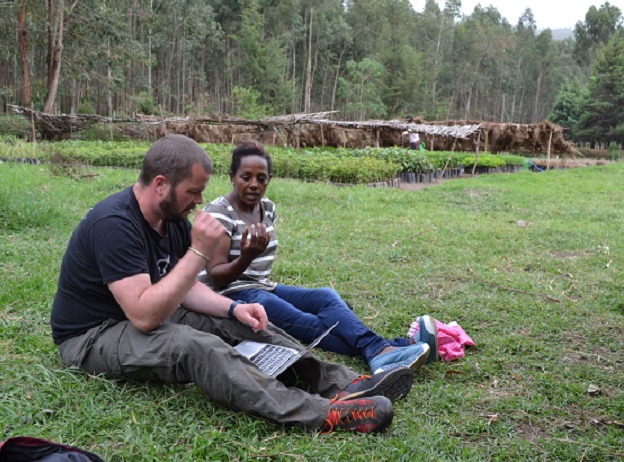 Discussions between staff from the University of Oxford's Harcourt Arboretum in the UK and Wondo Genet College Arboretum in Ethiopia.