Progress in plant conservation discussed by expert group
10 August 2015
Plant experts met last month in Paris to assess international efforts to implement the Global Strategy for Plant Conservation (GSPC) and how effective it is proving in achieving its targets under the Convention on Biological Diversity (CBD).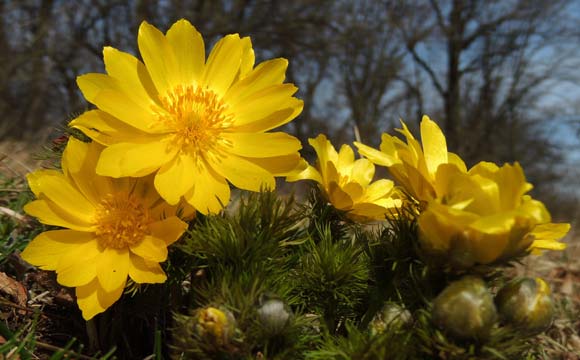 International trade in Pheasant's Eye Adonis vernalis is regulated under CITES: the species 
was recently assessed at the European regional level as Least Concern 
© xulescu_g / Creative Commons


The Fifth meeting of the Liaison Group on the GSPC took place as part of the EuroGard Congress, which brought together botanic garden representatives and plant conservation experts from across Europe and beyond.
Dr Braulio de Souza Dias, Executive Secretary of the CBD spoke of the importance of making progress towards achieving the GSPC Targets by 2020 and the need to engage more key countries. He also emphasised the need to align GSPC implementation with the Sustainable Development Goals (SDGs) in the post 2015 development agenda.
With regard to progress towards the GSPC targets, the group reviewed the information basis for the mid-term review and discussed options to enhance the quality and coverage of information. The key points noted were:
The need for clearer guidance for Parties on how to report on GSPC progress in national CBD reports.
Better linkages with other policies, priogrammes and processes, such as CITES, UNESCO's Man and the Biosphere Programme, Alliance for Zero Extinction etc.
Facilitated access to relevant global data sets.
In considering options for enhancing implementation of the GSPC, the group discussed the following issues:
Capacity building, technical and scientific cooperation and collaborative research.
Mainstreaming plant conservation considerations into sectors and strengthening cross sectoral linkages.
Establishing national plant conservation partnerships and coordinating activities with key partners.
Enhancing outreach and communication in support of the implementation of the Strategy.
A full report of the meeting will be available shortly