The latest additions to the IUCN Red List: The Red List of Betulaceae
17 November 2014
The latest update of the IUCN Red List of Threatened Species (2014.3) sees the addition of 364 plant species, to a new total of 19,738 species.
Of these new additions, BGCI has contributed over 100 conservation assessments in the family of The Betulaceae; the birches, alders, hazels, hornbeams, hop hornbeams and Ostryopsis, include some commercially important timber and nut producing trees.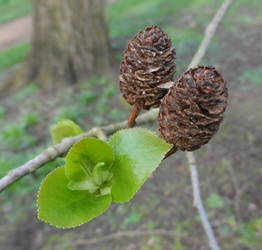 These Red List assessments were undertaken by BGCI and members of the IUCN/SSC Global Tree Specialist Group and are also published in The Red List of Betulaceae. This publication is the latest in our series of red list publications and includes assessments for taxa from six genera; Alnus, Betula, Carpinus, Corylus, Ostrya and Ostryopsis.

In the cold-temperate Northern Hemisphere forests and tundra, in formerly glaciated areas, there are few threatened Betulaceae species. However, in the warm-temperate to tropical forests and relicts of the Arcto-Tertiary forests rare and threatened species can be found, largely in the refugia on low latitude mountain ranges in Japan, Korea, south China and Taiwan, the Caucasus/Caspian region, and southeastern North America.

In total 17 Betulaceae taxa are given a threatened rating, whereas 50% are considered Least Concern. However, about one third of the taxa are assessed as Data Deficient. This highlights the lack of information on little known species, mainly from less studied parts of the world. It also underlines the need for further field research to determine the distribution, population status and threats facing the lesser known taxa in this family.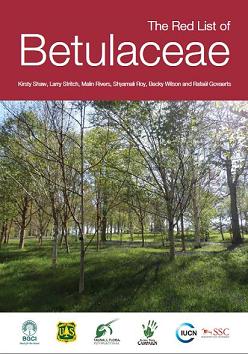 The Red List of Betulaceae is available to download here. Hard copies are available to order on the BGCI publications catalogue.
In addition to the 128 assessments of Betulaceae added to this latest update (2014.3) of the IUCN Red List, BGCI have also added thirty new Magnolia species (new total 205) and completing the assessments of the legume genus Delonix (14 taxa).