New international report calls for greater efforts to conserve plant diversity
3 October 2014
A new report prepared by BGCI and published by the Convention on Biological Diversity (CBD) reveals that a set of 16 global plant conservation targets are unlikely to be met by 2020.
The targets, which make up the Global Strategy for Plant Conservation, were originally adopted by the Parties to the Convention on Biological Diversity in 2002 and were updated in 2010. T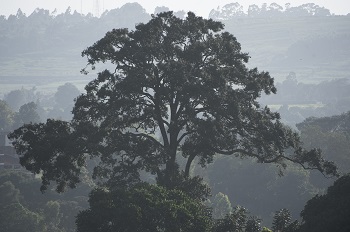 he only target that is presently on track to be met is Target 1 which is to have 'an online flora of all known plants' in place by 2020. While progress is being made towards other targets, in general this is considered to be not at a sufficient rate to achieve the targets by 2020.
The Plant Conservation Report 2014 provides a complete overview of the current state of the world's wild plants, providing information on the current state of knowledge of the world's plant diversity, documenting the importance of this diversity in supporting human wellbeing, and reviewing how well this diversity is being used sustainably and conserved for the future.
The report reveals that timber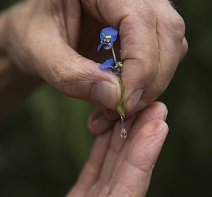 is the most significant wild plant product, with wood removals from forests being valued at over US$100 billion annually between 2003 and 2007. Other important wild plant products include fuel wood (valued at US$7 billion in 2005), food, medicine (global exports of medicinal plants were valued at US$2.2 billion in 2012) and raw materials for cosmetics. However, the unregulated exploitation of wild plants is putting severe pressure on populations and even threatening the survival of species.
Despite the importance of plants, the total number of species in existence is not yet accurately known. Plant scientists estimate that there are around 400,000 species, but with an average of 2,000 new species being discovered and described every year, and a possible 10-20% of flowering plants as yet unknown to science, this number may still grow.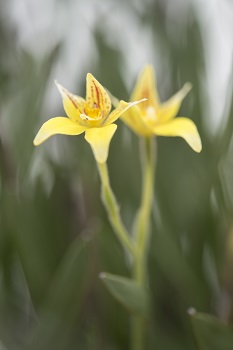 As the report highlights, plant diversity is under increasing threat from the combined effects of habitat loss, pollution, invasive species and climate change. Although this crisis is a reality, the scale of the problem is not yet clear and there is no list of globally threatened plants. Estimates suggest that at least one in five of all plant species are under threat of extinction. Lack of information on the distribution and conservation status of plants constrains efforts to conserve plants effectively, both in situ and ex situ. Furthermore, as the threats to plant conservation increase, botanical capacity and funding for plant conservation are decreasing in many parts of the world.
The report's authors suggest that progress is particularly constrained by a lack of recognition of the importance of plants and the insufficient allocation of resources for their effective conservation. They call on governments to further engage with partner organizations to make the best use of available expertise to enhance plant conservation activities at national and international level.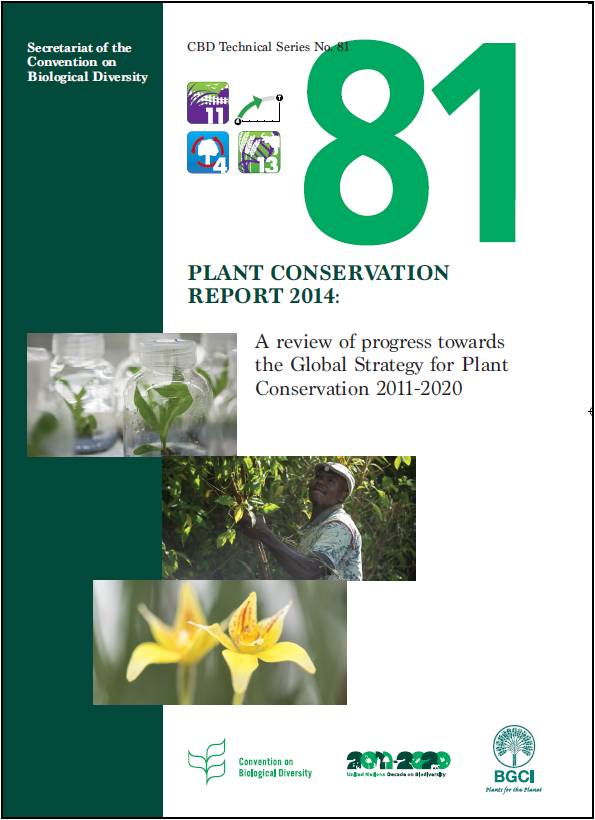 Download a copy of the Plant Conservation Report 2014 here
Download the Executive Summary here
Download a summary of progress towards the GSPC targets here