Gardening in a changing climate – A new public survey by the Royal Horticultural Society and the University of Reading
22 March 2013
Are you a keen UK gardener? Or do you visit parks or gardens? If so then the Royal Horticultural Society (RHS) and the University of Reading (UoR) would like your help by sharing your views on climate change and its impact on gardens and gardening practices in their new online survey.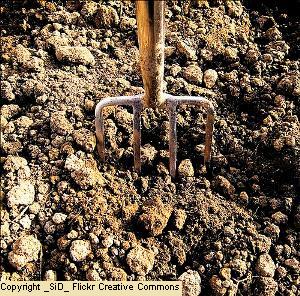 Climate change isn't just an issue for botanic gardens, but for all gardeners everywhere. Plants are influenced by both extreme weather events and gradual changes in climate, meaning that the green-fingered among us are likely to face challenges in our future gardening efforts.
In 2002 the RHS published a report called 'Gardening in a Global Greenhouse', discussing the effect that predicted changes in climate may have on UK gardens, and the issues gardeners may face as a result. Over a decade later, however, the latest climate projections suggest that the way in which climate change might affect gardens and gardening is different from what was originally predicted.
As a result, the RHS and UoR are carrying out an assessment of the consequences of climate change based on the latest climate models, and will be publishing the results of this study in a new report.
In order to capture public perspectives and experiences on this subject they have developed a survey, the results of which will be used to inform the new report on adaptation strategies in gardening practices in the UK. The survey is being conducted across the gardening and horticulture sector and addresses both the effects of climate change, as well as how we can prepare and adapt to changes that might affect the way we garden and manage our parks and gardens in the UK.
If you would like to take a few minutes to share your views on gardening in a changing climate, please click here to take the survey (participants must be UK residents and aged 18 years or over).
The above link contains more important background information and will also be updated with news as the project progresses.