International Action Proposed for Madagascan timbers and succulents
16 October 2012
International action is proposed for a range of Madagascan plants that urgently require conservation attention. Various Madagascan timber and succulent species have been proposed for addition to the Appendices of the Convention on International Trade in Endangered Species of Wild Fauna and Flora (CITES) at the 16th Conference of the Parties (CoP 16), to be held in March 2013.

BGCI is playing a leading role in the analysis of the proposals for Madagascan timber and succulent species as well as a range of plant proposals from other countries. BGCI is acting as an advisor to TRAFFIC, the wildlife trade monitoring network, assisting them in assessing whether the proposals fulfil the CITES listing criteria.

By regulating international trade in wild fauna and flora, CITES is one of the world's most powerful biodiversity conservation tools. BGCI are proud to be involved in the proposal review process, helping to assemble the best available information on globally threatened plant species to inform decision making.

The Madagascan species proposals to be analysed by BGCI are as follows;
Timber species - Proposed for inclusion of population of Madagascar in Appendix II and limited to material such as logs, sawn wood and veneer sheets

Dalbergia spp. Madagascan rosewoods
Diospyros spp. Madagascan ebony woods
Succulent species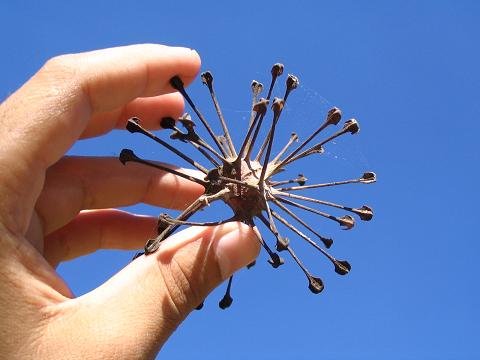 - All proposed for inclusion in Appendix II
Adenia firingalavensis
Adenia subsessifolia
Cyphostemma laza
Operculicarya decaryi
Senna meridionalis
Uncarina grandidieri
Uncarina stellulifera
BGCI's role is to synthesize the information sent by the proponent country, then conduct a search of relevant information sources for supporting data or information that contradicts the grounds of the proposal. This involves consulting literature and web sources, gathering trade data in collaboration with TRAFFIC and contacting relevant IUCN Specialist Survival Committee (SSC) members and other relevant experts. All additional information is added to an analysis of the proposal and a draft review is circulated to TRAFFIC Offices, SSC contacts, botanic gardens, and other experts.

Once all the information has been synthesized, the proposal analyses are made available to guide Parties to CITES on decisions concerning amendments to the Appendices.
If you have information on any of the species above, can assist by providing data or would like to be involved in the consultation process please contact us at the following addresses;

Timber species: sonia.khela@bgci.org
Succulent species: kirsty.shaw@bgci.org

THANK YOU FOR YOUR HELP!
Photo credits: Top - Diospyros boivini, G Schatz, Missouri BG. Lower - Uncarina stellulifera, J Gratzfeld, BGCI.