BGCI remembers Prof. Qingwen Zeng, South China Botanical Garden, CAS, China
25 September 2012
On 20th September, 2012, Prof. Qingwen Zeng, suffered fatal injuries following a tragic accident while on duty for a plant conservation project at Pingzhai Forest Station, Xichou county, Wenshan prefecture, Yunnan province. Prof. Zeng was a passionate botanist devoted to the conservation of China's plant heritage, and a leading magnolia expert. He published some 48 academic papers of which 13 are SCI-cited, and 15 monographs including '98 Ornamental Magnolias species', 'Magnolias in China' and 'Rare and Endangered Plants in China'. Prof. Zeng's botanical knowledge but also his integrity and friendly manner, earned him great respect with his research colleagues as well as with local stakeholders and communities, whom he was engaging with on a regular basis.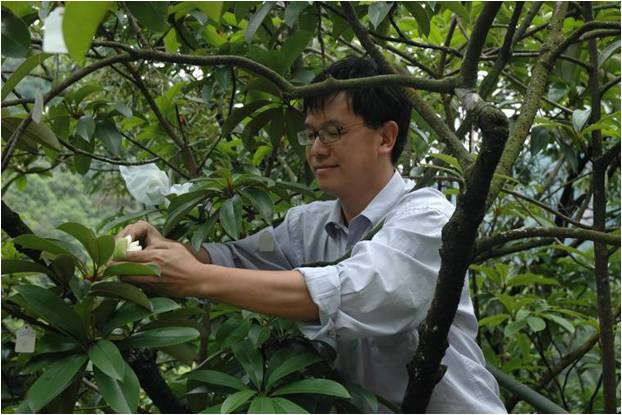 As an enthusiastic conservationist, Prof. Zeng was also a major partner of BGCI's plant conservation programme in China. For many years, he was working with us to secure the survival of some of the rarest trees found in nature. His efforts to locate and investigate remaining populations of threatened species in the wild, and safeguard plant material for propagation and in situ restoration are exemplary and innovative. To name a few, the contributions made by Prof. Zeng to developing propagation protocols based on detailed study of the reproductive biology of Magnolia angustioblonga and M. longipedunculata – latter to the present day known in the wild from one location only with some 11 individuals – are invaluable to conservation biology and practice.
BGCI would like to express its sympathy to Prof. Zeng's family members, his friends and colleagues at SCBG. Prof Zeng will be sorely missed. His ardent commitment to plant conservation will not be forgotten.