Vanishing Acts: Trees Under Threat
7 September 2011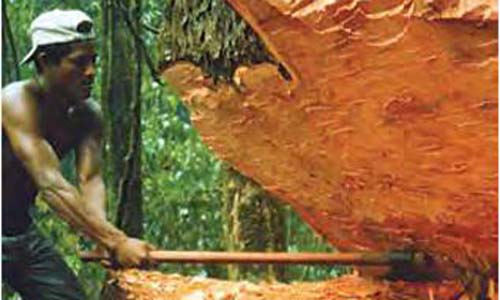 This outdoor interpretive panel exhibition gives visitors a compelling look at the precarious plight of the world's trees, the forces that threaten them, and the actions anyone can take to help conserve these valued resources.
Visitors encounter free-standing tree forms inviting them to embark upon a global journey exploring fifteen compelling tree stories from around the world. Each story reflects the exhibition's primary theme that trees have medicinal, agricultural, ecological, and aesthetic value and that we must protect and save endangered trees so that future generations may experience their numerous benefits. The interpretive panels highlight the threats facing each tree, including overexploitation, land use changes, invasive species and pollution; on-the-ground conservation efforts; maps of species distribution; and low-maintenance interactive features such as flipboards and a hand-powered audio box are also part of the exhibition.
The Morton Arboretum developed and produced the exhibit in association with the Global Trees Campaign, a partnership between Fauna and Flora International and BGCI.
The Morton Arboretum, a world-renowned leader in tree science and education, is a 1,700-acre outdoor museum outside of Chicago, IL, featuring magnificent collections of 4,117 kinds of trees, shrubs, and other plants from around the world.
Funding for this exhibit comes from The Morton Arboretum and the U.S. Institute for Museum and Library Services, Museums for America Grant Program.
Visit the exhibition website here.