4th Global Botanic Gardens Congress: Addressing global change – a new agenda for botanic gardens
DUBLIN
24 June 2010
The 4th Global Botanic Gardens Congress: Addressing global change – a new agenda for botanic gardens was held at the National Botanic Gardens, Glasnevin in Dublin, Ireland last week. The Congress was hailed as a great success, full of positive messages for conservation and for the role of botanic gardens in safeguarding plant diversity at this most critical of times.
Have a look at the 4GBGC gallery
Over 370 delegates attended representing 53 countries!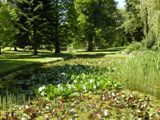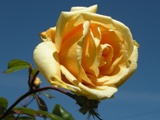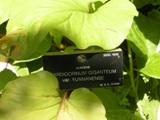 The scientific programme addressed 8 themes:
Theme 1: The Global Strategy for Plant Conservation - 2010 and beyond
Theme 2: Addressing the threat from invasive aliens, pests and diseases
Theme 3: Building sustainable botanic gardens
Theme 4: Frontiers of science and conservation biology research in botanic gardens
Theme 5: Addressing climate change through botanic gardens
Theme 6: Working with local communities towards achieving the Millennium Development Goals
Theme 7: Environmental education in botanic gardens
Theme 8: Botanic garden horticulture
There were 13 plenary addresses, 27 parallel sessions (of which 12 were organised symposia on special topics) 136 talks and 3 panel discussions!
You can see a summary of talks and authors here.
Feedback was provided at the end of every session - this was divided into 3 themes:
This feedback was presented at a conclusions session on the last day of the Congress. You can download the conclusions presentation here.
During this Congress there were calls to establish:
A Botanic gardens cycad collections consortium (as part of IUCN SSC)
A European network of botanic gardens working with cryptogams
An Oceanic Island Plant Network – the Island Statement and details of a listserve will be posted here shortly.
The Global Botanic Gardens Congress website is hosting a noticeboard where you can post any notices related to actions or other activities following on from the Congress, please contact Matthew Jebb or Belinda Hawkins.
Full proceedings will be published here shortly.