Les Jardins Botanique de Cayes - Agroecological Fair - 28th April to 2nd May 2010
HAITI
27 April 2010
The Botanical Garden of Cayes and Haiti Verte Organisation are holding their traditional Agroecological Fair from 28th April to 2nd May 2010 with the aim of developing sustainable agricultural production in Haiti and helping the population after the devastating earthquake of January.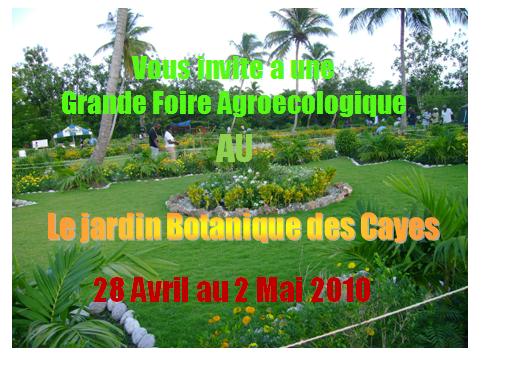 The Botanical Garden of Cayes (JBC) was founded on 3rd September 2003 and occupies some 8 hectares between the two greater biological reserves of the country. The garden has become one of the most important tourist destinations of the country, formed in response to the massive destruction of the biodiversity of the area and the lack of structures for the conservation of the biological inheritance of Haiti. Further objectives of the JBC are to help the Haitian government to preserve the biodiversity of the island and to encourage members of Parliament to make laws for its protection.
The Agroecological Fair aims:

To contribute to the wellbeing of the Haitian population,
To sensitise the population to have confidence in the rebuilding of the country,
To help the population to adopt a positive attitude towards nature,
To encourage the private sector, public and the civil society to be interested in: nature conferences, workshops and debates, Haitian agricultural produce, rare, medicinal and aromatic plants and artisan products, and;

To help drive the creation of a National Botanical Garden of Haiti by 2015.

Contacts:
1. Tel JBC: 36091833, jardinbotaniquecayes@yahoo.fr
2. Jean William Casseus: Tel: 36091833, 38762620, Email: fahedhaiti@hotmail.com
3. Lynda Laguerre: Tel: 37760770,34854684, Email: lalynda17@yahoo.fr
4. Frantza Julien : 37396703, Email : frantzaju@yahoo.fr
5. Pierre André THEOGENE : Tel 37544257, Email : theogene42@hotmail.com
6. WILLIAM Cinea, Email: wcinea@yahoo.fr
To join Cayes Botanic Garden click here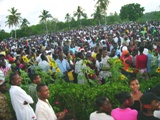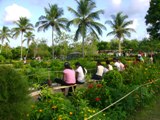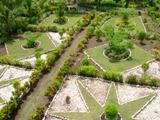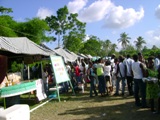 The Fair was a great success last year!