What happens to a botanic garden after an earthquake?
CHILE
30 March 2010
Following the massive earthquake in Chile at the end of February, BGCI has been in touch with the Jardín Botánico Universidad de Talca.
Fortunately all staff and their families are fine but the botanic garden has suffered quite a lot of damage. The University itself is still registering the damages in buildings and infrastructure. Most laboratories have suffered damage and computers and databases are lost. A lot of recent and ongoing research has been lost.
Click here for an image gallery of the city of Talca and the University after the earthquake.
At the moment all faculties (and the botanic garden) will recieve at least 20% less budget during 2010. All new investments in infrastructure have been cancelled. For the Botanic Garden this means that the pavilion for visitors as well as the visitors washrooms cannot be built. Two additional job posts, which were finally approved this year, will be discarded. All non-essential travel has been cancelled, which puts into question the planed participation of the garden at the BGCI 4th Global Botanic Gardens Congress in Ireland.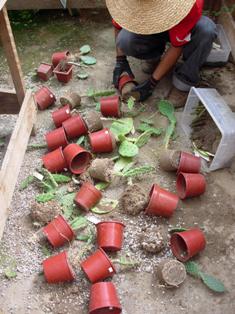 Additionally the Botanic Garden has also been damaged:

A computer, binoculars, the washroom and all windows in the administration building have been broken.
Irrigation channels are partly destroyed.
The shore of the laguna has subsided and the rock island on the laguna.
The cactaceae collection has been badly damaged.
The building of the Department of Botany and the Herbarium is heavily damaged. Interneto svetainiu, elektroniniu parduotuviu kurimas ir SEO paslaugos bei reklama.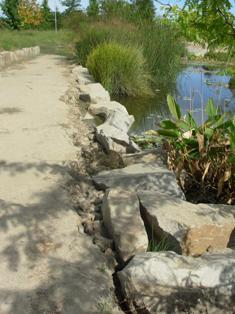 The Jardín Botánico Universidad de Talca needs all the help it can get. Contact the Director of the Botanic garden, Steffen Hahn if you can help them.
Director Jardín Botánico
Universidad de Talca
Casilla 747 - Talca, Chile.
phone: 56 - 71 - 200263
fax: 56 - 71 - 200276
mobile: 09-4158073