Clavijero Botanic Garden opens Ethnobotanic Collection for National Conservation Week in Mexico
7 December 2009
November 23rd - 29th was National Conservation Week in Mexico and saw a series of activities underway aimed at fostering public awareness of ecosystem protection, critical habitats, biological diversity, and environmental resources and services in a climate change scenario.

The Francisco Javier Clavijero Botanic Garden in Xalapa, Veracruz, joined in this event with the opening of a new Ethnobotanic Collection, which highlights to visitors plants that humans use everyday in many ways from ecosystems in Mexico and around the world.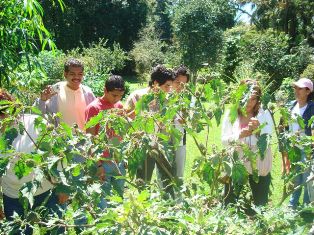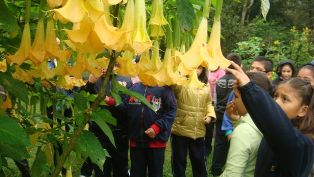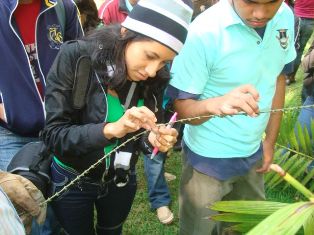 The collection shows plants used as traditional medicines, handicrafts, drinks, condiments, aromatics, a group of objects and products used as patented medicines, creams, shampoos, juices and alcoholic drinks, soaps, contraceptives and even biodiesel.

Visitors are able to touch leaves with strong scents, such as lavenders, Mexican peperleaf or patchouli and handle plants that are the source of common patented and traditional medicines, such as daturas. This went down especially well with children and young people.

A school teacher said; "This collection is wonderful because it is important recognise that people generally have few first hand experiences with natural resources or with plants that need conservation. Also, many times we only know the obtained products, but not the plants behind them, and it is wonderful to see these here in the garden."