10% of wild plant species secure in seed bank
15 October 2009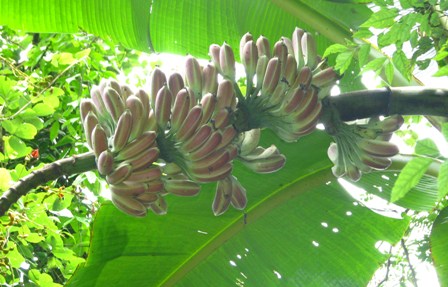 Kew's Millennium Seed Bank partnership is celebrating collecting, banking and conserving 10% of the world's wild plant species by banking its 24,200th species – a pink, wild banana from China (Musa itinerans).
Musa itinerans is a wild banana species and closely related to edible banana cultivars. Its pink to light purple fruits are an important staple food for the wild Asian elephants (Elephas maximus) and other wildlife in the tropical jungles. Its young flowers and pseudo-stem is a popular dish found at local restaurants in Southwest China and adjacent regions. It is an invaluable genetic resource for the tropical fruits industry and is a conservation pr iority for its food security value.
Musa itinerans, which, amongst other things, is increasingly under threat in the wild due to its jungle habitat being cleared for commercial agriculture, was collected in Southwest China by Kew 's local Millennium Seed Bank partner, the Kunming Institute of Botany, Chinese Academy of Sciences.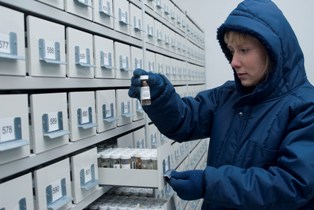 The banking of some 10% of the world's flora is an important achievement under Target 8 of the GSPC, the plan to save the world's plant species, which is currently undergoing development to best direct plant conservation efforts post-2010.
When Kew 's Millennium Seed Bank partnership's 10% target was set in 2000, an estimate of 242,000 plant species in the world was used. Kew 's Millennium Seed Bank partnership has collected 24,200 species, hence 10%. More recent estimates of the world's flora average out at about 300,000 – approximately 2,000 new plant species are described around the world every year.