100 new plant species discovered in Greater Mekong
29 September 2009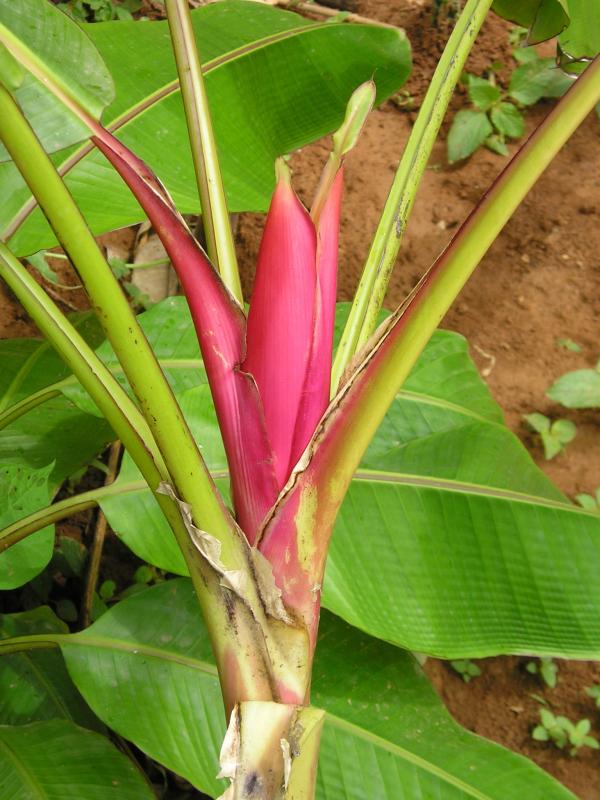 New banana species
Musa rubiea/rubra
WWF Markku Hakkinen
2008 saw the discovery of some 168 new species in the Greater Mekong region of SouthEast Asia - 100 of these new species are plants, including 27 new palm trees, 6 new orchids and 2 wild bananas.
The Greater Mekong spans the countries of Cambodia, Lao PDR, Myanmar, Thailand, Vietnam and Yunnan Province of China, through which the mighty Mekong flows. The region boasts 16 global ecoregions, critical landscapes of international biological importance, more than anywhere else on mainland Asia.
According to WWF, more than 1,000 new species have been discovered in this unique region over the past decade - yet climate change is profoundly affecting the Greater Mekong's biodiversity.
Without deep and rapid cuts in global greenhouse gas emissions and appropriate adaptations, these problems will become much worse in the years ahead. Rising seas will inundate massive coastal areas and displace millions of people. The Mekong Delta will be especially hard hit – it is now considered one of the three most threatened deltas on Earth from climate change.
Rare, endangered and endemic species and those living in mountain ecosystems are especially vulnerable because climate change will further shrink their already restricted habitats. Species that are highly dependent on just a few or even one other species are also at risk because those species may respond to climate change in ways that disrupt the tightly evolved relationships. Many of the Greater Mekong's newly discovered species have at least one of these characteristics and are therefore at a huge risk from climate change.