BGCI forms new partnership with IOS to enhance cacti and succulent collections worldwide
14 August 2009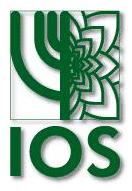 The International Organization for Succulent Plant Study (IOS) was established in 1950 to promote the study of succulent and allied plants and to encourage international cooperation amongst those interested in them.
Working together as Conservation Partners, BGCI and the IOS have agreed to revive a Reserve Collections Initiative; reviewing global cacti and succulent collections and providing tools to enhance the conservation value of these important collections.
We aim to facilitate co-operation amongst scientists and amateurs interested in the research and conservation of succulent plants - please get in touch if you would like to be involved in this initiative.
The next meeting of the IOS will be in March 2010 in Gran Canaria. BGCI will be there to discuss ways of enhancing and maintaining long-term valuable collections of cacti and other succulent plants, and the role these collections play for in situ conservation.
Agave spp.

Aloe pillansii (Ian Oliver)

Collection at Cordoba

Botanic Garden, Argentina

Threatened

Didimaotus lapidiformis
Email us to get involved in the Reserve Collections Initiative for Cacti and Succulents