Giant arum flowers at Hortus botanicus Leiden!
THE NETHERLANDS
22 June 2009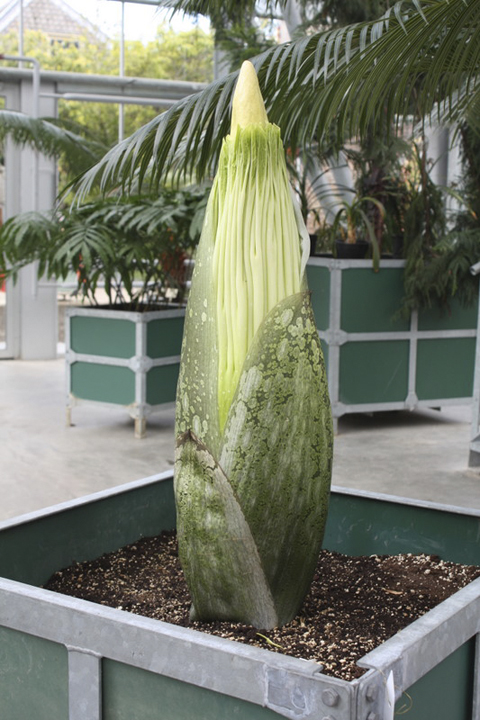 Around 21st June at the Hortus botanicus Leiden, Leiden University in The Netherlands the giant arum - Amorphophallus titanum - began flowering. This is the second year in a row the giant arum has flowered here. Last year nearly 7,000 visitors came to see its short-lived bloom.
The garden has set up a webcam to follow the flower's progress - take a look!
Amorphophallus titanum is the world's largest - and smelliest - flower but only lasts for about 3 days. The giant arum at Leiden will hopefully be pollinated with pollen from Bonn Botanic Garden, so will hopefully set seed. The species is listed as Vulnerable on the 1997 IUCN Red List. It is held in 27 botanic gardens.