IGPOTY 'Early Bird' competition now open!
27 April 2009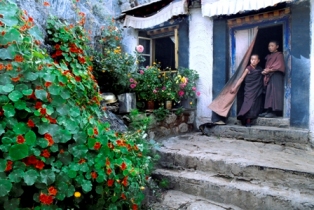 The third International Garden Photographer of the Year (IGPOTY) 'Early Bird' competition is now open!
This year's theme for the Early Bird competition is 'In Full Bloom' and the deadline is June 30th 2009.
Enter your photographs using the upload instructions on the IGPOTY website.
IGPOTY judges will then look through all entries received up to that date and decide which ones fit the theme best.
FIVE WINNERS will receive a signed and inscribed copy of our new book: International Garden Photographer of the Year Collection 02 featuring all the finalist and commended photographs from this year's competition.
All entries will go through automatically to the main IGPOTY competition, the deadline for the main competition is 30th November 2009.
Organiser Philip Smith says "Our early bird theme is a great curtain raiser for the main iGPOTY competition; it gives photographers a theme to work with during the Spring and Summer".