Citizen scientists watch flowers for clues about climate
8 April 2009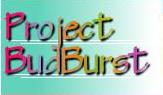 The Chicago Botanic Garden is asking volunteers to participate in a nationwide initiative, known as Project Budburst, to track climate change by recording the timing of flowers and foliage. The project started as a three-month pilot program in Chicago in 2007 and has amassed nearly 5000 observations from students, gardeners, and others citizen scientists to give researchers information about the response of plants to our changing climate. The program is coordinated in partnership with The University Corporation for Atmospheric Research (UCAR) and the University of Montana.
Data collected so far indicated that in 2008, Forsythia in Chicago opened their first flowers from April 17-19; almost a week earlier than the 2007 flowering dates of April 23 to 25. "While we cannot say anything definitive about climate change with just two years of data, the first bloom for several species was earlier in 2008 than 2007. This is what we would expect as temperatures warm. Many people may welcome an earlier spring, but plants could be in trouble if they bloom before their pollinators are present," said Dr. Kayri Havens, Director of the Division of Plant Science and Conservation at the Chicago Botanic Garden and co-author of our 'Plants and climate change: which future?' report.
Overall, 4,861 observations were reported online in 2008 from participants in every state except Hawaii.
"Plants provide a wonderful context for learning about the environment," says Project Budburst director Sandra Henderson of UCAR's Office of Education and Outreach. "They respond to changes in temperature and precipitation, which are things that climate scientists are very interested in. By observing plants, our volunteers are providing information about our climate that would otherwise not be available."
"Project Budburst is a fantastic way for people of all ages to reconnect with the natural world. Getting outside and observing plants is not only fun but can provide valuable data for scientists studying how plants will respond to climate change," Havens said.
Each participant in Project Budburst selects one or more plants to observe. The project website suggests more than 75 widely distributed trees and flowers, with information on each. Users can add their own choices.
Participants begin checking their plants at least a week prior to the average date of budburst; the point when the buds have opened and leaves are visible. After budburst, participants continue to observe the tree or flower for later events, such as seed dispersal. When participants submit their records online, they can view maps of these 'phenophases' (plant life cycle stages like first flower or first fruit) across the United States.
The science of phenology, or tracking cyclic behavior among plants and animals, has a distinguished history. For centuries, farmers, naturalists, and scientists have kept careful records of the phenology patterns of plants and animals. Farmers have long used their phenology knowledge to predict the best time for planting and harvesting crops and when to start expecting problems with insect pests.
These days, numerous plant and animal species throughout the world are being affected by climate change. Some plants respond to warmer temperatures by extending their growing seasons. Others shift their ranges toward the poles or to higher elevations. At the same time, many insects breed and disperse based on regular cycles of sunlight rather than temperature. This can cause a mismatch between the behavior of pollinating insects, such as bees, and flowers that bloom earlier than the insects expect. Such asynchronous behavior has already been noted across many parts of the world.
Scientists will have to analyze observations for many years in order to distinguish the effects of long-term climate trends from year-to-year variations in weather.