Brooklyn Botanic Garden botanist returns from Papua New Guinea!
13 March 2009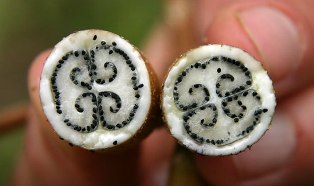 The five-week expedition was more than five years in the planning. Dr. Pell and her five-member team—including scientists from New York Botanical Garden, Botanical Research Institute of Texas, and Conservation International—set out in early January to work with local naturalists to survey the flora of the area, compile a conservation assessment, and identify members of the cashew and frankincense plant families.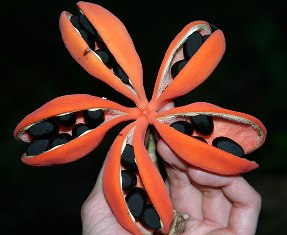 Their exploration and study of the three main islands of the Louisiade Archipelago, Misima, Rossel, and Sudest, is key: These islands are home to many species found nowhere else in the world. The work done in Papua New Guinea by Dr. Pell and her team include the collection of a plant that has been collected only twice before (Trimania) —and never described—giving the explorers a rare glimpse into some of the world's most exciting flora.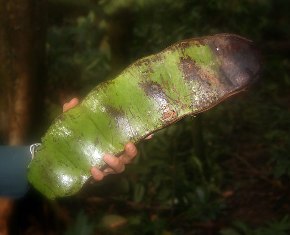 Data from the project will become an integral part of an online tree flora database of New Guinea, and new plant specimens will be housed in the Papua New Guinea National Herbarium, Brooklyn Botanic Gardens's herbarium, and other herbaria in Papua New Guinea and the USA.
Throughout her trip, Dr. Pell's blog, Expedition: Papua New Guinea, provided a gripping, frontline reality show imbued with all the challenges and curiosities that only a scientist can capture and share.
Her stunning photos offer a window into a part of the world few have ever seen. Above right; cross section of a liana (Mussaenda, Rubiaceae) fruit, above left Stericulia fruit , bottom right whole fruit of sea bean (Mucuna).