Botanic gardens to restore the wild
27 February 2009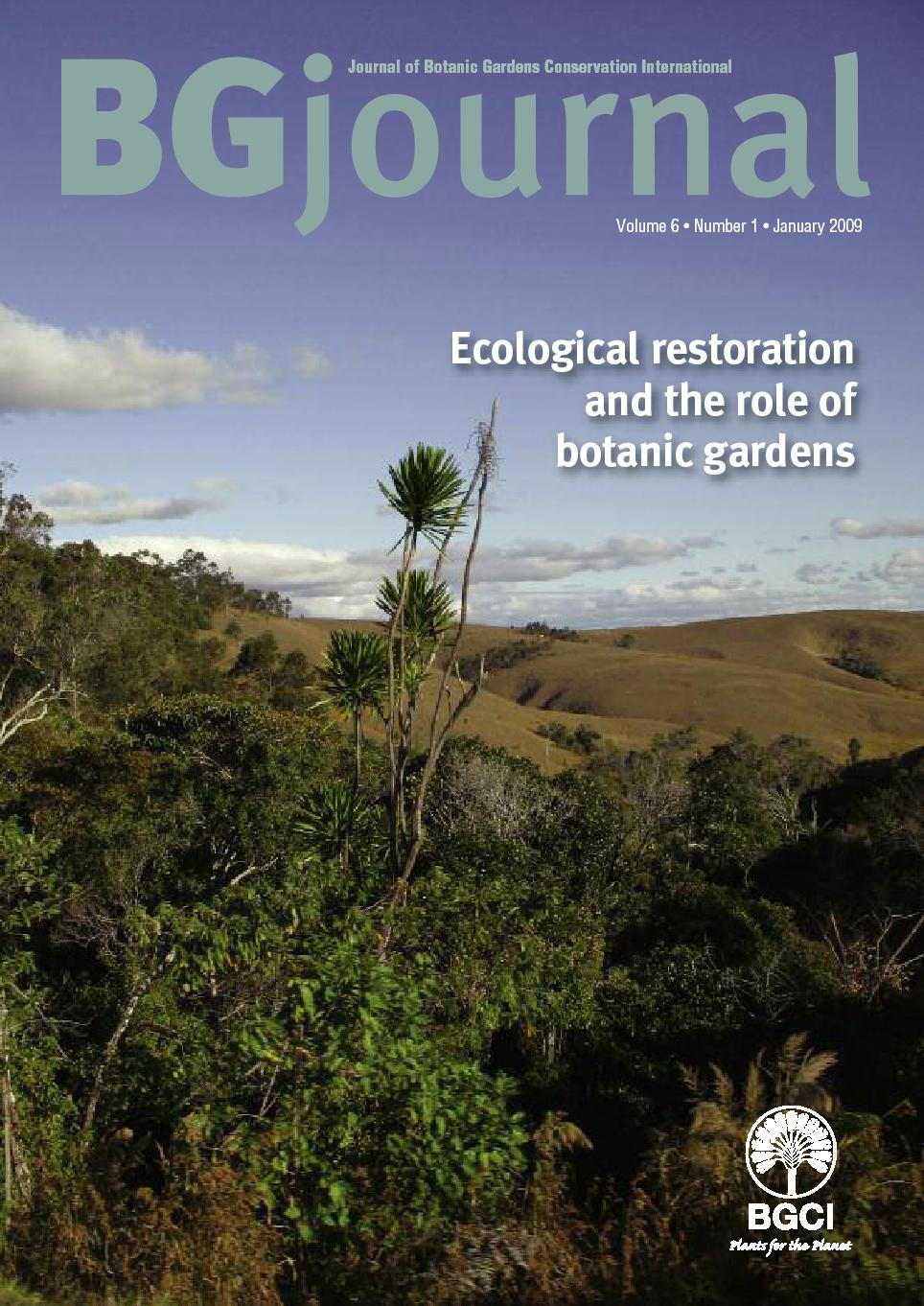 Ecological restoration and the role of botanic gardens
Botanic gardens have long played a crucial role in documenting plant diversity and supporting efforts to protect it. Now, in the face of massive loss of biodiversity and accelerating climate change, it is clear that the repair and restoration of damaged plant communities - the bedrock of habitats - is needed more than ever before.
With the unique combination of scientific and practical plant-based skills in botanic gardens, they are ideally placed to support a new surge in restoration science and management.
Download the latest issue of BGJournal and read about; the Connect to Protect network of botanic gardens working together to restore habitats; the restoration challenge of critically endangered plants; how to use the carbon market for plant restoration; plus case studies from Russia, Hawaii, Poland, the Amazon and more!
Join BGCI to automatically receive this and other publications!