Are botanic gardens fit for purpose?
24 February 2009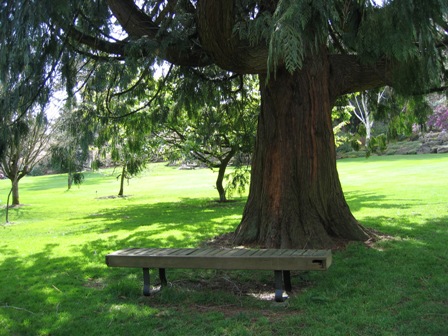 This challenging question was addressed to the Directors of the four national botanic gardens of the United Kingdom and Ireland during a stimulating debate held recently at the Royal Botanic Gardens, Kew.
The debate posed a series of questions to the four Directors. These covered issues such as:
How does a botanic garden differ from a public park, and how can the public and politicians be enthused by botanic gardens?
How do botanic gardens balance their plant collection and plant conservation roles?
Should botanic gardens focus more on socio-economically important plants or on wild species?
What are the respective roles of botanic gardens and universities with regard to basic plant research?
Is there a tension between the 'public good' role of botanic gardens in providing enjoyment, leisure and recreation for the public, and the more utilitarian roles of education, research and conservation?
If a botanic garden is supported by public funds, should the public have a say in the ultimate 'purpose' of the botanic garden?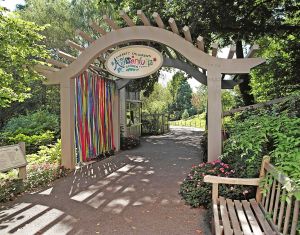 In responding to these questions, the four Directors particularly emphasised the scientific and educational role of botanic gardens. They agreed that it is essential for gardens to demonstrate their relevance and value to society. The major role that botanic gardens can play in relation to climate change was also highlighted. Through their education programmes, botanic gardens can strive to change human behaviour, while their horticultural and botanical expertise will be essential in helping ecosystems to adapt to changing conditions.
In times of financial insecurity the Directors agreed that botanic gardens need to be supported by their local communities - without local support no garden will be secure in the long term.
In the words of Stephen Hopper, Director of RBG Kew "In these challenging times, we need to inspire, we need to demonstrate what plants have to offer, we need to show how a tree can be worth more alive than dead, we need to apply our knowledge, and we need offer a sense of hope – especially to the young."
--------------------
The debate 'The future of botanic gardens' was held on 18th of February, at the Royal Botanic Gardens, Kew, organised by the Kew Mutual Improvement Society. Hosted by Dr. Noel Kingsbury and Prof. Denis Murphy, the panel comprised:
Mr. Kevin Lamb, Director, National Botanic Garden of Wales
Dr Peter Wyse Jackson, Director, National Botanic Gardens, Glasnevin, Dublin
Professor Stephen Blackmore, Regius Keeper, Director, Royal Botanic Garden Edinburgh
Professor Stephen Hopper, Director, Royal Botanic Gardens, Kew