First Lady Michelle Obama brings Magnolia seedling to USDA
24 February 2009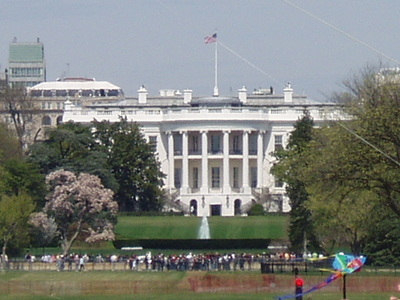 The first lady Michelle Obama visited the Department of Agriculture (USDA) last week and brought a gift: a seedling from the White House's Jackson magnolia. President Andrew Jackson planted the tree more than 180 years ago, in honour of his wife Rachel - it was one of her favourite trees. The towering magnolia can be seen to the left of the White House portico and even appears on old US$20 notes.
The seedling will be planted in the USDA's community garden, part of a larger USDA initiative to grow gardens at their offices around the world.
"I'm a big believer in community gardens, both because of their beauty and for their access to providing fresh fruits and vegetables to so many communities across this nation and the world," Mrs. Obama told the crowd of USDA employees.
We agree with her!
Community gardens have been proven to build social cohesion time and time again - download our Human Wellbeing report for case studies from around the world.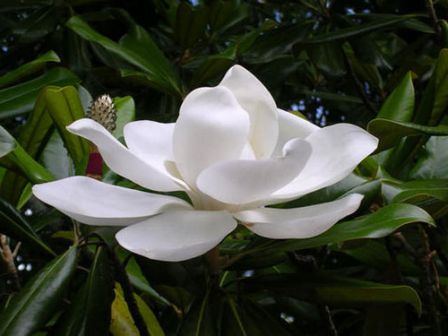 The Jackson magnolia is actually a specimen of Magnolia grandiflora, also known as the Southern magnolia in the US. With its glossy evergreen leaves and big, fragrant white blossoms, this beautiful native tree is ubiquitous in southern landscapes. The tree occurs naturally along rich, marshy knolls and on the borders of river swamps and ponds. It thrives in hot, humid climates and is now grown all over the world.
Magnolias are an ancient tree however, which evolved millions of years ago. The magnolia genus was named for Pierre Magnol (1638-1715), a physician to Louis XIV and director of the botanic garden, Jardins des Plantes de l'Université at Montpelier, founded in 1593.
Today, at least 31 species of Magnolia are Critically Endangered, 58 species are Endangered and 23 Vulnerable, according to
Red List Categories and Criteria
.