Rubber plantations threaten Xishuangbanna
9 February 2009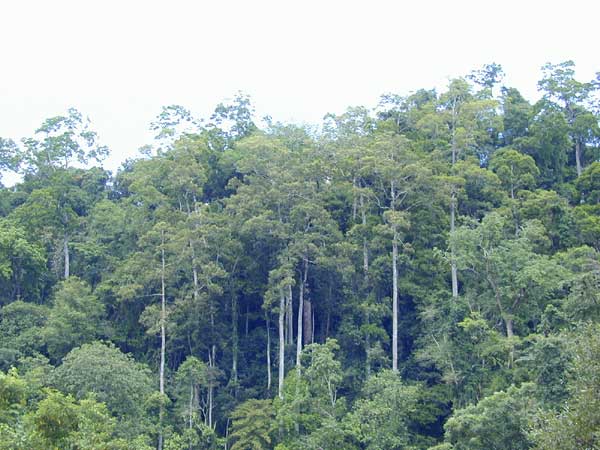 Southern Yunnan is home to China's richest variety of flora and fauna as well as the country's only tropical rainforest, but its very existence is being threatened by rising rubber prices, which have spurred increased rubber planting in recent years to feed the world's tyre industry.
Rainforests have been reduced to patches of protected zones in Xishuangbanna, one of the top rubber-producing regions in China, as voracious economic growth has caused increasing encroachment on China's last remnants of uncultivated land.
Global tyre companies, including Goodyear, Continental, Michelin and Bridgestone, are either setting up or expanding their plants in China. To feed the demand, China is seeking to expand its natural rubber output, which is expected to grow by 30 percent by 2010.
But available land suitable for growing rubber is very limited, since the trees need to be planted in subtropical or tropical climates. Those conditions are found only in small parts of southern China. In the years between 1976 and 2003, about 67%of the region's rainforests were lost to rubber plantations, with the tropical seasonal rainforest cover decreasing from 10.9% in 1976 to 3.6% in 2003, according to a 2006 paper published in Tropical Conservation Science by Dr Zhu Hua of the Xishuangbanna Tropical Botanical Garden (XTBG), China Academy of Sciences.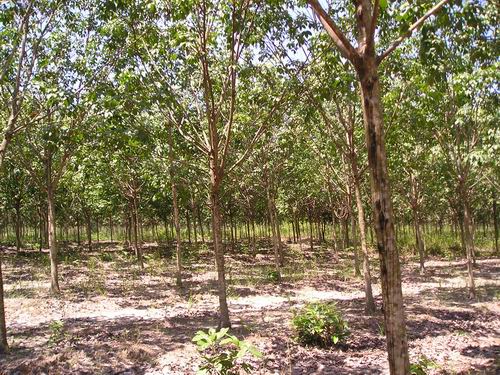 "Rubber plantations, by replacing this unique type of tropical rainforest, are resulting in a loss of biodiversity," Zhu writes.
The rubber tree has brought economic benefits to southern Yunnan, but it is creating other long-term problems. In addition to dwindling biodiversity, the thirsty rubber tree is also draining the area's water supplies. Pesticides used on rubber trees are also contaminating local reservoirs used by villages for drinking water.
Now, the latest research from XTBG shows that rubber plantations have supplanted nearly all the low-lying forest in the prefecture of Xishuangbanna and are now starting to encroach on the highlands.
"With rubber prices rising like crazy, any tree that can be cut down has been cut down to make way for rubber," said Liu Wenjie, a professor at XTBG.
Since its founding in 1959, XTBG researchers have been collecting ecological and biological data in this region, and they see drastic deterioration in the region's ecosystems, especially over the last decade when the demand of rubber soared. Temperature and precipitation data from meteorological stations in Xishuangbanna show that the region has been warming since the 1960s, with less rainfall and more severe droughts.
"The future of the botanical garden is intimately linked to the future of the ecological environment of the region," says Chen Jin, director of XTBG. "The day when the forests are gone and rivers dried up would be the end of the XTBG."
Read more about how conservation and poverty reduction go hand-in-hand in the Nature article about XTBG and rubber plantations.