Gala Benefit Dinner in aid of BGCI's Southeast Asia programme
15 December 2008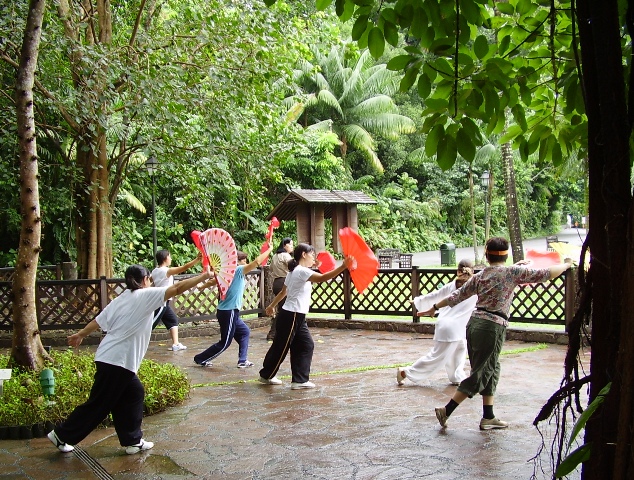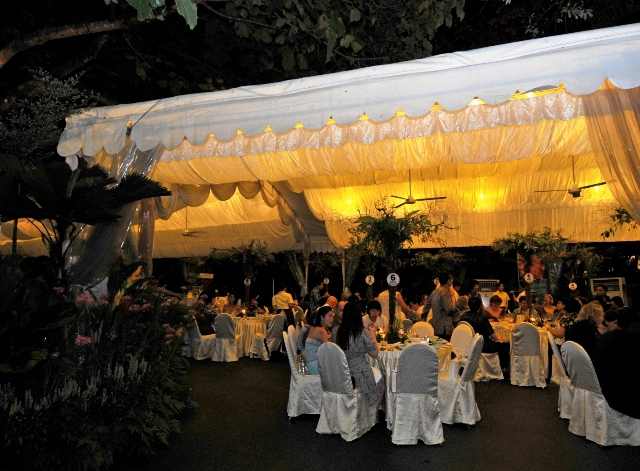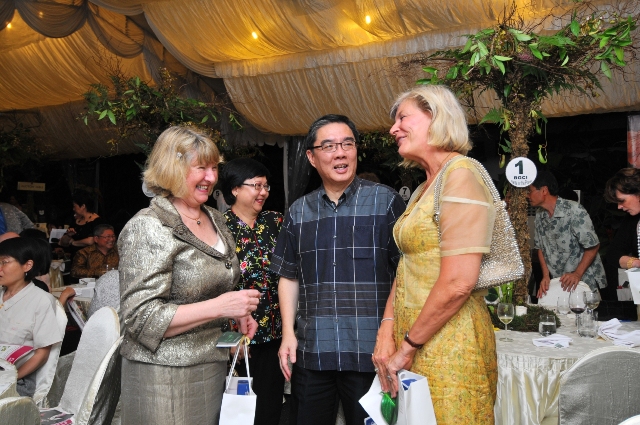 Last week, Singapore Botanic Gardens played host to a BGCI Gala Benefit Dinner to raise funds to support our work in Southeast Asia.
"I applaud the work of BGCI in saving plants from extinction around the world and can only wish you every success for your Gala Dinner in the remarkable Singapore Botanic Gardens." HRH Prince Charles
Attended by government and embassy officials as well as representatives from regional companies and NGOs the evening was a great success.
"It was a truly lovely and unusual setting. We were struck from the first; walking up through the trees under the darkening sky, and then coming into a glowing marquee fringed with beautiful orchids and with such intricate and imaginative tree-ferns..." Alistair and Deborah Henley
We held an exciting silent auction of unique items; from private tours with their respective Directors of some of the world's most stunning botanic gardens, Kew, Edinburgh, Sydney and Brooklyn; to whole libraries of signed plant-related books; to vintage Chateau Latife wine signed by Lord Rothschild.
The highest bid was for a copy of The Elements of Organic Gardening signed by HRH Prince Charles, with a bottle of Selected Reserve Royal Loch Nagar whiskey signed by Gordon Brown and the Lord Speaker coming a close second.
Many thanks to all those who helped make the evening a night to remember and of course raise much-needed funds to support our work to protect and secure Southeast Asia's incredible plant diversity.
The Gala represented a fantastic demonstration of support for our work in the region from a number of individuals and organisations to all of whom we are immensely grateful, particularly:
Singapore Botanic Gardens (National Parks Board)
Standard Chartered Bank
Clarins
Royal Botanic Gardens Sydney
Royal Botanic Gardens Kew
Royal Botanic Garden Edinburgh
Brooklyn Botanic Garden
National Botanic Gardens, Ireland
Portmeirion
Baroness Joan Walmsley
The Rothschild family
Please
contact us
if you would like further information or can help us finance the protection of this increasingly fragile region.