The Sustainable Sites Initiative
UNITED STATES
5 December 2008

Have you heard about the Sustainable Sites Initiative? This interdisciplinary effort, led by the American Society of Landscape Architects, the Lady Bird Johnson Wildflower Center, and the United States Botanic Garden, is working to create voluntary national guidelines for sustainable landscape design, construction and maintenance practices in the United States.

The product of more than two years of work by a diverse group of experts in soils, hydrology, vegetation, materials and human health and well-being, the Sustainable Sites Initiative Guidelines and Performance Benchmarks – Draft 2008 report is now available!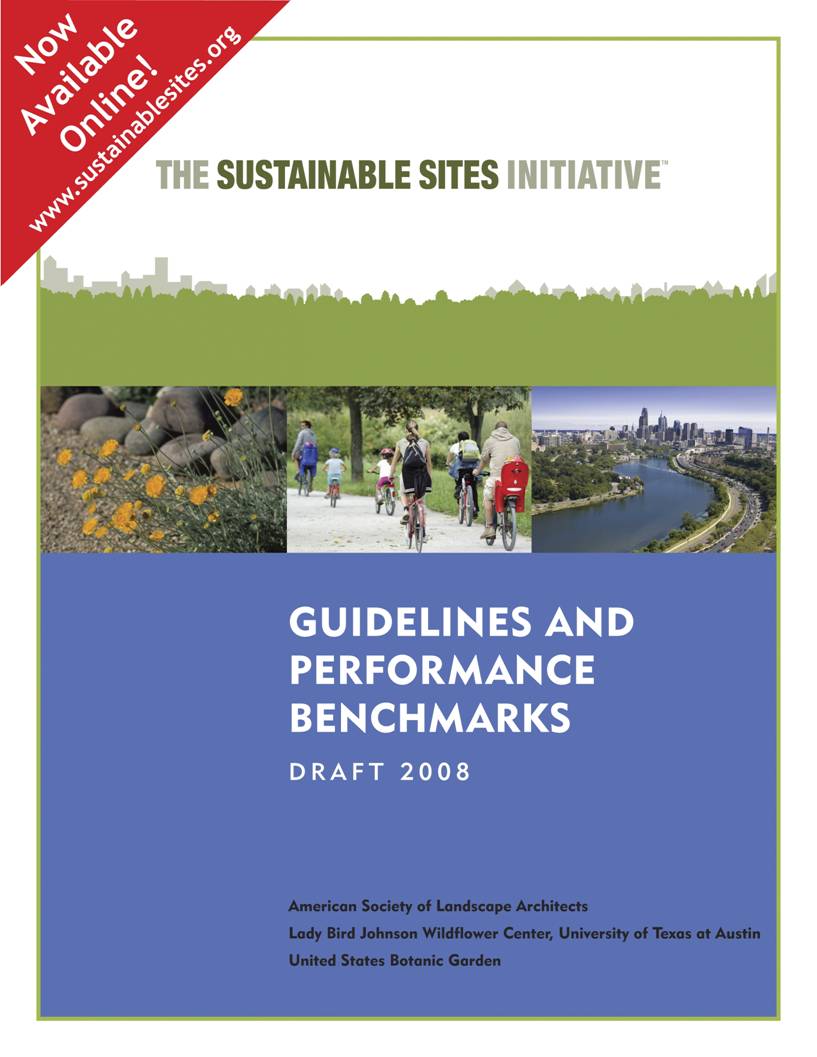 This report focuses on measuring how a site can protect, restore and regenerate ecosystem services – benefits provided by natural ecosystems such as clean air and water, climate regulation and human health benefits. This report contains over 50 draft prerequisites and credits that cover all stages of the site development process from site selection to landscape maintenance. The Initiative worked to develop sustainable land practices that will enable built landscapes to support natural ecological functions by protecting existing ecosystems and regenerating ecological capacity where it has been lost. The guidelines in this report can be applied right away to support new sustainable practices wherever possible—with the understanding that the benchmarks today are still a work in progress.

However to be ultimately successful and widely practiced, they are seeking public comment and suggestions for improvement. These comments will be taken into account for the Sustainable Sites Initiative Guidelines and Performance Benchmarks 2009. You are invited to read and comment on this report; public comments are accepted until January 20, 2009. Click here to download the report.