Goodbye to bottles for Chicago Botanic Gardens
13 June 2008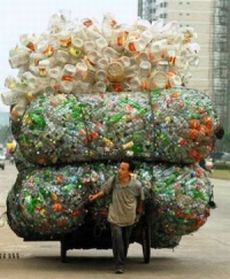 Look at the waste CBG's won't be making.

The Chicago Botanic Garden will no longer sell bottled water. As part of its efforts on sustainability and energy conservation it was decided that only Chicago tap water would be served to the Gardens visitors. The change was implemented on June 5th in conjunction with World Environment Day.

2007 saw 96,000 bottles of water sold in the garden. The impact of this on the environment was profound. "Manufacturing, shipping, recycling and disposing of bottled water uses an enormous amount of energy and creates unnecessary waste", said Stephen Bell, director of sustainable operations at the Chicago Botanic Garden.

The tap water in the Chicago area is of a high quality, with the controls on tap water actually being more stringent than those on its bottled equivalent. Reusable drink bottles can be purchased and tap water will be provided free of charge in the cafes and restaurants. Numerous
drinking fountains can be found throughout the Gardens.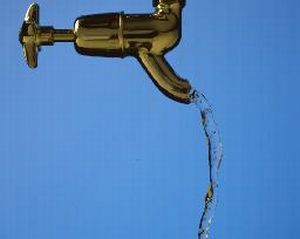 The cleaner environmentally friendly option.

The production of bottled water worldwide uses enough oil to power 100,000 U.S. cars for a year. Purification, transportation around the world and recycling of bottles (only 25% actually are recycled) has hugely detrimental effects on the environment. Not to mention the 75% of bottles that end up in landfill and the 1000 years that these will take to degrade.

A step forward in the Gardens efforts on sustainability and reducing their environmental impact.