New Sites Poised to Take on The Fairchild Challenge
USA
19 February 2008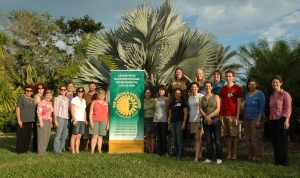 Participants from the USA, Ireland, UK and Venezuela
spent three days at Fairchild Tropical Botanic Garden,
Miami, USA exploring how the Fairchild Challenge
could be run at their sites.
The Fairchild Challenge allows botanic gardens and other like-minded organisations to engage schools and communities in meaningful environmental education.
The programme, developed at Fairchild Tropical Botanic Garden, in Coral Gables, Miami, Florida, is currently in its sixth year in that city, and engages more than 40,000 students and 1,600 teachers from 132 secondary schools.
Interest in running the Fairchild Challenge at sites nationally and internationally is growing rapidly. To date, there are several active Fairchild Challenge satellite sites, including Chicago (through Chicago BG) and Washington D.C (through USBG) and Costa Rica (through the Organization for Tropical Studies at la Selva).
How to Initiate the Challenge at Your Own Site
From 6-9 February Fairchild Tropical Botanic Garden (FTBG), Miami, USA, held its 4th Fairchild Challenge Satellite Partners workshop to which 17 participants from seven institutions attended, including BGCI.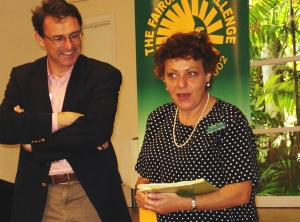 Mike Maunder, Director of Fairchild Tropical Botanic Garden,
Miami, USA and Caroline Lewis, Director of Education
address participants at the Fairchild Challenge Satellite
Partners workshop held in February 2008.
Held over two and a half days, the comprehensive workshop provided participants with a thorough understanding of how to initiate and run the Fairchild Challenge at their sites.
A training manual containing this information was presented to each participant along with samples of materials given to students.
A panel presentation involving staff of FTBG, volunteers at the garden and the Science Supervisor from the Miami Schools District was held on the second day, with each member of the panel emphasising the significance of the programme to the garden and the community as well as to the individual students.
All Your Staff can Participate
All staff at the garden, from horticulture through to science and administration are encouraged to get involved in the Challenge through a range of activities including teaching on immersion days, where students spend a day at the garden immersed in scientific activities and panel judging, where staff sit on panels to judge students' work.
Fundraising Also Important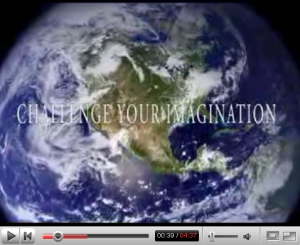 See how Chicago BG has interpreted the
Challenge in this YouTube video
Fundraising strategies for the Fairchild Challenge were proposed and each participating site spent some time outlining how they would bring the Fairchild Challenge to their site, looking at who it would be aimed at, the launch date and the types of challenges they would offer.
Participants Commit to Launching the Challenge
On the final day of the workshop participants were guests of honour at the 6th Annual Fairchild Challenge Environmental Debate for High Schools. As one of the challenges, students from 19 schools spent the day energetically and passionately debating 13 environmental bills.
The workshop was a tremendous success with six of the participating sites committed to launch the Fairchild Challenge at their site within the next year.