Education in Venezuela of "Paramo" Importance
VENEZUELA
19 February 2008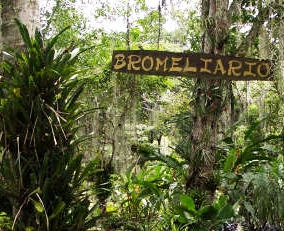 Merida Botanic Garden, Venezuela, has been selected as the most appropriate site to develop the formal educational component of a Pan-Andian project entitled 'Conservation of the Biodiversity of the Páramo in the Northern and Central Andes'. The educational component will raise awareness of the importance of the paramo, a series of ecosystems which occur at high altitude, above the montane forests of Peru, Ecuador, Colombia and Venezuela.
The paramo is rich in biodiversity and high in floristic endemism, functioning as a biological corridor for both animal and plant species. It is also essential for the regulation of the Andean water system. Despite its importance, however, the paramo is highly threatened, mainly from people in search of agricultural land (outside and within protected areas) and from the encroachment of socio-economic activities. Overgrazing and erosion has also resulted in severe degradation of about half of all páramo areas and the resulting low productivity has brought about poverty and socioeconomic instability.
In an attempt to address some of these issues, Merida Botanic Garden will launch the Fairchild Challenge in September 2008. It will begin by offering six challenges to 10 local schools with the aim of growing the programme over the next three years. The botanic garden is a relatively new garden, having been created in 1991 on a 44 hectare site. Teaching is at the heart of the garden's mission which has an important collection of regional plants.
The Pan-Andian project is co-financed by the Global Environment Facility (GEF), governments, bi-lateral agencies and Non Governmental Organisations. The United Nations Environment Programme is the receiving agency for the GEF.

For more information contact: Dra Yelitza Leon yeltleon@ula.ve
http://web.ula.ve/ciencias/programaselva/

For more information on the Pan Andean paramo project visit: http://www.gefweb.org/interior.aspx?id=17144&terms=paramo