EastCentGard Brings Gardens Together for Conservation
POLAND
10 July 2007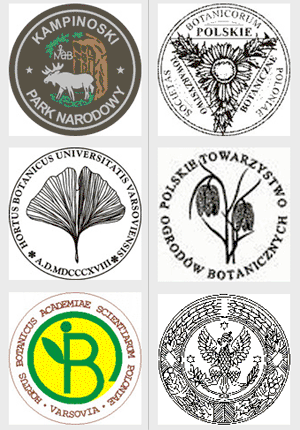 Suzanne Sharrock of BGCI is just back from the EastCentGard botanic gardens meeting in Poland and has this update for us:
"The 2nd International Conference of Eastern and Central European Botanic Gardens was organised by Jerzy Puchalski and his team from the Polish Academy of Sciences Botanical Garden - Centre for Biological Diversity Conservation, together with the Warsaw University of Life Sciences - Department of Forestry, the Polish Botanical Society and BGCI.
"The meeting was held at the Rogow Arboretum and was dedicated to the 20th anniversary of BGCI.
"The theme was "European Botanic Gardens together towards the implementation of plant conservation strategies". It was attended by over 100 participants from 23 countries.
"The meeting was held back-to-back with an ENSCONET meeting and some of the ENSCONET participants stayed for the first few days of the Conference.
"Presentations were grouped into the following sessions:
Capacity building and international cooperation among botanic gardens; national and regional networks
Botanic gardens and plant diversity conservation
Research and taxonomy; botanical collections
Horticulture, dendrology and medicinal plants
History of botanic gardens and national heritage
Environmental education in botanic gardens; public awareness and cultural activities

"The presentations were very varied, covering a wide range of different activities gardens are involved in.
"It was interesting to hear that Poland, Estonia and Germany have specific country-wide activities to address Target 8 of the GSPC and several presentations included information on restoration projects for threatened species.
"Germany is developing a set of guidelines for ex situ collections as conservation collections.
"I made a presentation on '20 years of BGCI' and was also asked to provide a summary at the end of the conference.
"It is proposed to hold the next EastCentGard in 2011 in either Ukraine, Bulgaria or Hungary.
More information is on the EastCentGard website