North America Unites to Halt Native Plant Extinction
NORTH AMERICA
28 June 2007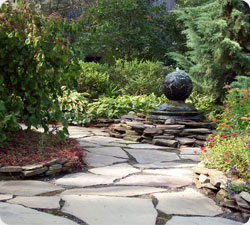 In an unprecedented partnership, today botanic gardens across the USA, Canada and Mexico have teamed up to launch a united plan to tackle the growing loss of plant diversity in North America.

Announced at the American Public Garden Association conference (APGA), the North American Botanic Garden Strategy for Plant Conservation (NABGS) is a comprehensive continent-wide strategy, based on the targets of the Global Strategy for Plant Conservation.

With 20% of the native plants in the United States and Canada listed as threatened, and 1000 species of Mexico's unique flora at risk, urgent action is needed to prevent the rich floral diversity of North America being lost forever.

In the development of the NABGS, it was recognised that an effective response to plant conservation would require joint action. Thus the three country's representatives worked together, each bringing a unique perspective and set of talents to the process. Also, because plant distributions do not follow political boundaries, it was agreed that the most effective course of action was to develop a strategy that covered Mexico, Canada and the USA. The result of three years of consultation and discussion, the NABGS has now been published by the American Public Gardens Association, the Asociación Mexicana de Jardines Botánicos, Botanic Gardens Conservation International, the Canadian Botanical Conservation Network and the Centre for Plant Conservation.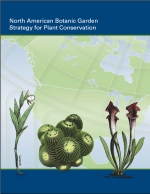 The NABGS also recognises that the botanical gardens of North America hold some of the most diverse collections of plants from around the world. Many gardens have the expertise, knowledge and resources to expand their plant conservation efforts beyond North America and assist in conserving non-native species in the countries of origin.
Sara Oldfield, Secretary General of Botanic Gardens Conservation International (BGCI), points out that "North America has many world class botanic gardens that have so much to offer other botanic gardens in global biodiversity hotspots. Exchange of skills and expertise will be vital to ensure that the targets of the GSPC are met by 2010. We are calling for 30% of US and Canadian botanical gardens to support international plant species and habitat conservation."

North American Botanic Gardens Strategy for Plant Conservation - PDF 2.32 MB

En español - Estrategia para la Conservación de Plantas de los Jardines Botánicos de Norteamérica (PDF 3.2MB)


En français - Stratégie nord-américaine des jardins botaniques pour la conservation des plantes (PDF 3.1MB)