Internet Encyclopedia to List All 1.8 Million Species
GLOBAL
10 May 2007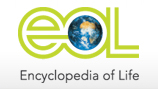 The Encyclopedia will combine text, photographs, videos and maps in a standardised format for each entry. Executive director of the project, James Edwards said "The Encyclopedia of Life plans to create an entry for every named species. At the moment that's 1.8 million."

The ambitious project has been backed by many leading research institutions and Botanic Gardens Conservation International has been selected to serve on the Encyclopedia of Life Institutional Council. The purpose of the Institutional Council will be to provide strategic advice and guidance to the project and to engage the wider international and scientific communities.

The Encyclopedia will draw on existing databases for mammals, fishes, birds, amphibians and plants. The project sets its sights beyond the known species of today with the plan to add new species as they are identified. Scientist's speculate the total number of species on Earth could range anywhere between 5 and 100 million.

By developing a web site for each of the world's known species the project allows a way of organising access to biodiversity information. Edwards said the project would give an overview of life on earth via what he termed a "macroscope". The encyclopedia could help chart threats to species from pollution, habitat destruction and global warming.

The free Encyclopedia will be available online for anyone to use. Chairman of the project, Jesse Ausubel said "This is about giving access to information to everyone".

Initially the Encyclopedia of Life (EOL) will be in English with translations to other languages in the near future. Demonstration pages at http://www.eol.org include entries about polar bears, rice, death cap mushrooms and a "yeti crab" with hairy claws recently found in the South Pacific.

The EOL project will be led by the U.S. Field Museum, Harvard University, Marine Biological Laboratory, Missouri Botanical Garden, Smithsonian Institution, and Biodiversity Heritage Library - a group that includes the New York Botanical Garden, London's Natural History Museum and the Royal Botanic Garden in Kew, England.

It is fitting that the project is formally launched in 2007, the tercentenary of the birth of Sweden's Carl Linnaeus, hailed as the father of taxonomy.