Traditional Medicine Leads to New Patents
INDIA
15 March 2006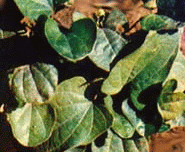 "Arogya Pacha" (meaning "healthy green"), whose botanical name is Trichopus zeylanicus ssp. travancoricus, is a herbal medicine used in southern India to give vitality and vigor.

Phamacological studies of the herb as used by the Kani tribe of Southern western Ghats of India have revealed it's efficacy as a restorative medicine. The tribe consume the fruits of this plant when they get tired while wandering in the forests.

A plant cannot be patented but a drug named 'Jeevani' has been developed using "Arogya Pacha" along with three more ingredients by the Tropical Botanic Garden and Research Institute (TBGRI), Thiruvananthapuram, Kerala.

'Jeevani' has been patented by TBGRI in India and the license for manufacture of the drug has been given to Coimbatore Arya Vaidya Pharmacy. They have the exclusive right for manufacture and sale of the drug in India and abroad. Accordingly they are manufacturing and selling the drug.

Trademarks have also been taken out on Jeevani at the United States Patent and Trademark Office. Serial No. 75692281 was taken out by NutriScience Innovations LLC Ltd, Connecticut, and Serial No. 75955444' 'Jeevani Jolt' by Great Earth Enterprises Inc, New York.

While the earlier trademark was filed on 27th April, 1999 and was abandoned on 13th July, 2001 the latter was filed on 8th March, 2000 and is still active.

The Indian Government has created a Traditional Knowledge Digital Library (TKDL) for providing access to International Patent offices with the objective of controlling the granting of patents. TKDL will act as a defensive tool against misappropriation.

This information was given by Smt. Panabaka Lakshmi, Minister of State for Health & Family Welfare in a written reply to a question by Shri Raghuveer Singh Koshal in the Lok Sabha today.